Zara Bluewater - Menswear Department Manager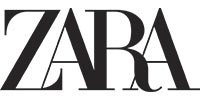 TALENT CENTRE 89 New Bond street Lumina House London W1S 1DA
www.inditexcareers.com
Company description
Inditex, one of the world's largest fashion distribution groups, has more than 7,000 stores in 95 countries in the five continents.

In addition to Zara, the largest of its retail chains, Inditex has seven other formats: Pull &Bear, Massimo Dutti, Bershka, Stradivarius, Oysho, Zara Home and Uterqüe. Its unique management model, based on innovation and flexibility, and its vision of fashion – based on creativity and quality designs, together with the capacity to react quickly to market demands – has enabled it to enjoy rapid international expansion and an outstanding reaction to its various commercial concepts.
Job description
At Inditex we Love what we do!

Our Department Managers ensure that the business is run efficiently by encouraging the team and controlling the product and commerciality of their department. They always lead by example and help their teams to achieve their objectives.
Profile
We are seeking passionate people that are looking for a challenging yet rewarding career in fashion. The ideal candidate will have a track record of commerciality, people management, and understanding of customer service. They work in a fast pace environment where their duties and responsibilities need to adapt to every situation. Do you share these values?


In return you will receive a competitive salary and a generous store discount to enjoy the latest trends from any of our brands, company pensions scheme, holiday allowance from 28 days and 'More4Less' a selection of offers and discounts exclusive available for Inditex.