Web Content Executive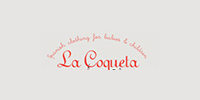 117 242 Acklam Road London W10 5JJ
02037935340
www.lacoquetakids.com
Company description
La Coqueta is a Spanish inspired, British based children's wear brand. Opening its first store on Heath St, Hampstead in March 2013, and launching their online boutique at the same time, La Coqueta has a loyal customer base and celebrity following. It is coveted by major publications in the UK such as The Sunday Times, Vogue, Grazia, Hello!, You Magazine, Red Magazine, Smallish Magazine to name a few.

La Coqueta offers traditional timeless fashion for children with a chic and contemporary twist. We remain proud of our Spanish heritage, working with small artisans across Spain embracing local customs and traditions in dressmaking and manufacturing. It is this attention to detail and high quality finish coupled with excellent customer service and presentation that sets us apart from the rest.
Job description
This role is responsible for managing and trading the online store, developing content for the website and assisting the graphic designer. You must be passionate about E-commerce and have a very high level of attention to detail. This is a technical role which requires Magento experience.
Profile
Website Management

* Plan & upload content on website, this includes imagery for landing pages, category pages and menu headers
* Manage & maintain online store including merchandising
* Troubleshoot technical issues on the website alongside the web development agency
* Produce weekly operational and sales reporting
* Ensure all copy for the site is SEO optimised before uploading
* Write all product descriptions and copy for the website and marketing.

Marketing
* Assist with blogger outreach program and influencer management
* Devise a customer recruitment plan and manage collaborations and competitions
* Monitor and report on marketing channel performance and manage digital marketing agencies
* Help to coordinate photoshoots and assist with press call call-ins
* Write content for blogs
* Assist with gifting send outs and tracking and liaise with press agency

Social Media
* Create content based on marketing plan
* Upload all social content
* Research trends in social media
* Report on the social media activity monthly

Photoshoots
* Supervise overall organisation of photoshoot
Customer service
* Cover customer service role when customer service executive is on leave
* Liaise with warehouse and customer requests
Contact
Celia Munoz