Textile Designer & Illustrator - Scarf - Internship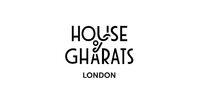 141 Herlwyn Avenue Ruislip Ha4 6hs
07505454817
www.houseofgharats.com
Country :

United Kingdom

Region :

County :

North West London

Town :

RUISLIP
Category :

Contract type :

Availability :

Part time

Experience :

Student

Starting date :

Immediate
Company description
An ambitious start-up. House of Gharats is a design house, fusing cultures and blurring the lines between art and fashion, producing a clever approach to everyday dressing and living. Founded in London it thrives on what the world's Creative Capital does so well –mixing glamour with cutting edge; heritage and contemporary, and the commercial with the cultural.

House of Gharats endeavour is to fuse cultures through art and fashion, redefining cultural relationships, and creating new style synergies. Living amidst London's international fusion of cultures, and its influential past, produces an exciting effect on their designs resulting in objects which are profoundly modern, distinctively stylish, yet inherently classic.

The House of Gharats is carving out a niche market by engaging with craftspeople, reviving traditional skills , non-traditional materials, sophisticated tailoring, modern technologies, bold colours, fanciful details and novel prints to challenge conventional ideals of style.
Job description
The Role
Your role will give you the opportunity to work creatively with fashion meets art on textiles. We approach our scarfs as canvasses and story tellers. We consider it as a style accessory that never goes out of style. The project will be imaginative and illustrative referencing to arts, culture, history with a contemporary expression.

Duration
6 weeks to 3 months role, starting immediately
Flexible Full Time or Part Time
Our house studio is in Ruislip Gardens, London (good access on Central, Piccadilly and Metropolitan lines)

London Travel Expenses Paid

Experience & Opportunity
You will be working on realtime projects. At the end of the internship you would have a strong portfolio piece and well rounded hands on experience.

Please submit your application with a covering letter and portfolio expressing your interest
Profile
Skills
• Design Research and planning
• Illustration & Drawing
• Good working knowledge of design softwares like photoshop and illustrator
• Artwork making
Contact
Ms Gharat