Test Analyst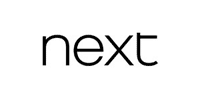 www.next.co.uk/
Company description
You know Next, but did you know we're a FTSE-100 retail company employing over 43,000 people across the UK and Ireland. We're the UK's 2nd largest fashion retailer and for Kidswear we're the market leader. At the last count we have over 540 stores, plus the Next Directory and it's now possible to buy on-line from over 70 countries around the world! So we've gone global!
Job description
About the Role

We are looking for a skilled Test Analyst to join our growing Warehouse and Distribution Systems team and play a crucial role in helping to drive Next forward in a fast moving retail environment.

You will need experience in manual testing, with an interest in device and automation testing. Experience of working within an Agile development environment using Scrum would be advantageous.

Responsibilities

- Participate in Agile ceremonies such as Sprint Planning and Sprint Reviews
- Engage with stakeholders and analyse Product Backlog requirements in order to develop targeted test plans and cases
- Design and develop manual tests, producing detailed test scripts
- Liaise with development teams and key business users during the testing, providing updates, Status reports and alerting potential issues
- Perform integration and usability tests to ensure the application is fit for purpose
- Optimise test plans and cases based on Sprint Retrospective outcomes

Flexible working options are available with this role.
Profile
Essential Skills

- Experience in manual testing
- Knowledge of web based application
- Knowledge of MS SQL Server
- Knowledge of different test techniques
- Excellent time management
- Attention to detail
- Experience of test planning, analysis and scripting
- Ability to work to tight deadlines and work additional hours when required

Desired Skills

- Proven use of device testing
- Proven use of IBM Mainframe Natural ADABAS & DB2

Technical Requirements

- SQL
- A professional accreditation (such as IQTSB/ ISEB) would be an advantage

- Bonus Scheme
- Pension Scheme
- ShareSave Scheme
- Life Assurance
- Childcare Vouchers
- Staff Discount
- On-site Nursery