Temporary Sales Assistants And Execs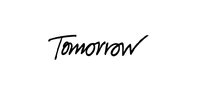 Biscuit Building - 3rd floor 10 Redchurch street E2 7DD London UK
www.tomorrowltd.com
Country :

United Kingdom

Region :

County :

Central/West End

Town :

LONDON
Category :

Contract type :

Availability :

Part time

Salary :

Daily rate

Experience :

Less than 2 years

Starting date :

January 2019
Company description
Tomorrow's mission is to champion and foster the power of entrepreneurial creativity within the global fashion industry.

We operate a breadth of services including brand consultancy, ventures, showroom and distribution, atelier, digital strategy and experiential retailing.
Job description
We are searching for a variety of temporary sales support staff to work at our international showrooms during Fashion Week (Paris and Milan). We will provide you with accommodation, travel and basic living costs during the placement.

The placements are all temporary but involve full days' work and vary in length and required experience. Most last around nine days but some are slightly longer with the longest being over three weeks. All placements occur in and around the following time periods:
•16th – 24th January (some placements starting from 7th)
•22nd February – 7th March

The people we are looking for are all dynamic and professional, and have sales and customer facing experience. The hours are long and the showroom is intense, but it is a fabulous experience for anyone who is absolutely passionate about fashion and our incredible team will be there to support you!

Job description

The nature of the roles available varies according to your previous experience and whether you are working on any specific brand(s). In most cases, each person is either assigned to a maximum of 1 or 2 specific brands or they are assigned a more general role, providing more general support across the entire showroom, as required. However, all staff will be expected to be flexible.

At Assistant level you will be expected to:
-Be the 'face' of Tomorrow, when approached by our buyers – you will be representing us to some of our most important clients!
-Greet customers and answer general queries;
-Direct customers across our showroom;
-Provide really solid hands on support to members of the permanent Tomorrow Crew in achieving sales;
-Be knowledgeable about the brand you are working on (training provided on site);
-Gather feedback from buyers and report back to the Tomorrow Crew line manager (and/or any brand designer that may be in attendance);
-Take orders with our online platform (Joor – previous experience advantageous!);
-Be 100% a team player and respond to changing needs on site, as they arise.

At Exec level you will be expected to do all of the above, plus:
-Host buyers on your own, engage in professional conversations and hold appointment slots in order to make sales and hit targets.

Selected roles may also require some post-fashion week office support in order to process orders taken in the showroom.
Profile
Should I apply?
To apply, please make sure that:
You have the right to work in the EU.
You are free and available from 16th to 24th January (shortest placement). (As advised above, the length of the placements will vary; the longest placement will be from 7th to 24th January).
You are a quick learner: you will receive training on site (brand specifics, showroom layout, etc.) and will be expected to pick it up very quickly!
You thrive under pressure.
You have some sales and customer facing experience.
You are an excellent communicator.
You absolutely love fashion and our brands!
You have sales experience (ideally within wholesale sector)
For Exec roles: you have knowledge of key international buyers.
Languages are a distinct advantage.
To apply for the position, please submit a detailed CV which clearly outlines your relevant experience, and include a short covering note, outlining:
Any pre-existing knowledge of brands
Whether you have worked with us before
The time brackets when you are available
Which level position you are applying for – Assistant or Exec.
The
application deadline is Friday 14 December at 4pm but you're encouraged to send in your application as soon as possible
as interviews will commence before the closing deadline, due to the Christmas period.
We regret that, due to the number of applications we receive, we are not able to contact candidates who have not been successful in securing an interview, and we thank you for your understanding.
Last but not least, we actively welcome applications from anyone regardless of age, disability, race, colour or ethnic and national origins, religion or belief, or sexual orientation.
Contact
Senior Sales Managers