Studio Assistant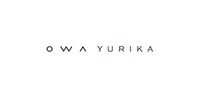 Somerset House S84, South Wing, London WC2 R1LA United Kingdom
+33631565354
www.owayurika.com
Country :

United Kingdom

Region :

County :

Greater London

Town :

LONDON
Category :

Contract type :

Availability :

Full time

Experience :

Student
Company description
We are a London based luxury children's wear brand combining a mixture of Japanese and Western aesthetics.
Job description
We are a London based luxury children's wear brand combining a mixture of Japanese and Western aesthetics.

Production assistant Job description:

- Work closely with creative and prodcution team, realising design sketches to sample garments.

- Assist in sourcing all seasonal fabrics and trims.

- Log all seasonal fabric/ trim specifications and ensure all trims and fabrics arrive as agreed.

- Create technical spec sheets and sample and track fabric costings of each sample.

- Log any final amendments/ pattern alterations throughout development stages.

- Generate and maintain seasonal sample trackers and follow up on outstanding fit/press press samples and new developments.

- Work closely with Product Development and Design teams on sample delivery

- Support the Wholesale team with ad-hoc administration tasks during and after selling periods including sample and showroom preparation.

- Assist the Senior Production Manager to analyse margins and work with the product development and design teams to find cost effective solutions to meet targets.

- Assist with logging and processing bulk factory POs, and following up on any subsequent queries.

- Maintain the re-order tracker and update senior management, Logistics, and Ecommerce teams on any change to delivery dates.

- Occasionally support the order fulfilment team with QC checks to ensure all styles are produced to the high standards expected at Owa Yurika
Profile
- Should be interested in childenswear and pursuing a career in Production, with a good understanding of luxury garment and fabric construction.
- Previous proven administration experience is essential.
- Experience working with pattern cutting and garment contructions
- Attention to detail is essential.
- Strong communication skills including excellent written English.
- Ability to work independently as well as part of a team.
- Highly organized, with the ability to multi-task and work very quickly under pressure and in a fast-paced environment.
- Proficient in Word, Illustrator, Photoshop and Outlook/Mail.
- Good numerical skills and Excel skills are important.
Contact
Julie