Store Supervisor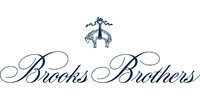 www.brooksbrothers.com/
Company description
For nearly two centuries, Brooks Brothers has been the model for quintessential American style. The Brooks Brothers name has become synonymous with a certain kind of classic elegance that is at once stylish and impeccably correct. While fashions come and go Brooks Brothers has demonstrated that the desire for quality and good taste remains constant.
On April 7th, 1818 Henry Sands Brooks opened a small clothing store in the corner of Catherine and Cherry Streets in New York City. It was Brooks' dedication to his own high standards of quality, value, and service – combined with a commitment to remaining current without compromise – that established the clothier's dominance in both the American marketplace and in its collective imagination.
As the oldest apparel retailer in America, Brooks Brothers has been the innovator of many classic styles such as the Ready-Made Suit, the Button-Down shirt and repp ties. With a client list that ranges from Abraham Lincoln and John F. Kennedy to Katharine Hepburn, Fred Astaire, and Andy Warhol, Brooks Brothers is more than an icon. For generations of gentlemen, women, and boys, Brooks Brothers has been – and continues to be – a way of life.
Job description
In coherence with our expansion within the EMEA market, we are planning to open a brand-new store in London Westfield White City.

For this new store we are looking for a STORE SUPERVISOR who will support the Store Manager in the daily store activities, with the aim of guaranteeing the proper management of the Store.
He/she contributes to the target achievement, team management & development and merchandising display to maximize the store performance in adherence with the internal guidelines and procedures and the overall business strategy.


The key accountabilities are defined as follows:

CUSTOMER UNDERSTANDING & ENGAGEMENT
Create a welcoming & inclusive environment for all customers, acting on the sales floor as a role model for the team, by ensuring the highest level of customer experience
Develop & maintain solid and trustworthy relationships with the clients, strengthening both the Retention of existing clients and the acquisition of new customers
Make sure that each sales assistant provides the customers with an outstanding and personalized level of service, letting them feel at ease and engaged


SALES MANAGEMENT & REPORTING
Drive and maximize sales performance to constantly achieve the personal and store sales target
Monitor the sales and KPIs of the Sales Associates, as well as the loss-sales, in order to suggest the Store Manager corrective actions as appropriate to increase the business
Lead by example and shadow the team on the sales floor, making sure to maximize up-selling and cross-selling opportunities
Feedback the Store Manager on issues related to merchandising availability, customers and staff for his/her own assigned department
Control the costs of alterations and deliveries throughout the ad-hoc reporting through X-Store system
Participate in the daily opening/closure of the store with the Store Manager


PEOPLE MANAGEMENT
Analyse sales performance of his/her own department as well as each Sales Associates' KPIs and individual productivity (net sales, AVG ticket value, UPT)
Prepare and monitor accordingly specific action plans to increase individual performance
Identify in-store product and selling flow training needs and support the Store Manager in coaching the store staff and develop their competencies
Contribute to schedule periodical one to one meetings with the sales team, keeping up the motivation, target orientation of the team and adherence to the time and attendance protocol


STORE OPERATIONS
Guarantee that policies and procedures related to the in-store operations are properly followed up, such as but not limited to discounts, checks payment, sartorial repairs and alterations, shipment documents
Partner with Store Manager in ensuring the efficient and accurate control of stock activities (inventories, shipping and deliveries, store transfers) in order to minimize inventory discrepancies
Ensure the CRM and after-sales activities (from thank you notes up to and including the customer complaints) are properly carried out by the team
Make sure that the assigned store staff respect the Visual Merchandising & product
Profile
Sales and target driven
Proven experience in premium/luxury brands
Ability to build lasting relationships within the Company and with the customers
Highly organized and able to work well under pressure
Excellent communication skills and customer service
Commercially aware
Contact
Alessandro Mascheroni