Stock Manager – Luxury Leathergoods & Accessories – c London - £35k-£40k + Bonus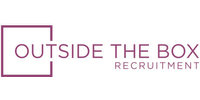 02071693000
www.otbrecruitment.com/
Company description
Outside The Box Recruitment is a boutique specialist recruitment consultancy that has been created to offer a personal consultative service. We focus on the luxury and premium sectors of Fashion, Retail, Lifestyle, Fine Jewellery and Beauty. With over two decades of expertise in these sectors, we can be your expert partner in identifying the ideal candidate or next career move.
Job description
A new exciting opportunity is now available for a high end luxury STOCK MANAGER of a global heritage brand, selling both classic and high fashion designed bags, leather goods, accessories, shoes and jewellery

Our LUXURY GLOBAL client have beautifully designed maisons and concessions around the world and has been designing luxury timeless, fashion, and accessories for over one hundred years, for royalty and high net worth clients. They are one of the most sort after luxury brands and company to work for where they have maintained a family feel within a professional setting.

The role:
The Stock Manager reports to the Store Manager and is responsible for 2 stock controllers and covers 1 stockroom in one of the most iconic department stores.The role requires someone who can work autonomously, super organised with great understanding of security.
•Actively drive your product knowledge to ensure you are fully up to date on the whole product range including product care, stock availability and after services offered
•Ensure first class client service is delivered and support the sales team by preparing products and advising them on stock availability
•Regular stock counts per department
•Maintain stock room standards that reflect the brand image at all times
•Ensure all products are boxed, labelled and stored correctly in the stockroom and products on display are properly maintained to reduce stock damage
•Ensure all internal stock transfers are properly recorded at the time of movement
•Transfer stock between stores when needed
•Receive all deliveries and check that the stock delivered corresponds to the invoices and no stock is damaged
•Maintain replenishment to ensure sufficient availability of products on the shop floor at all times
•Ensure stock loss is minimised by conducting weekly rotative inventories and bi-annual stock takes
•Resolve stock discrepancies by searching for missing products and double checking all stock
•Complete weekly reports detailing the results of the rotative inventories with comments explaining discrepancies
•Ensure all Company policies and procedures are adhered to
•Ensure CITES requests are completed for all exotic products
•Monitor stationary stock levels and place orders to ensure supplies don't run out.
Profile
Ideal Person:
Experience: 3+ years as a Stock Manager in the fashion luxury sector
Must have managed a team of 2 + staff
Excellent communicator, articulate with a good command of both spoken and written English • Able to motivate and drive team – lead by example
Hands on and very organized
Exceptional house keeping standards
Enjoys working in a department store environment and flexible with working hours
A passion for stock management
Excellent at working and delivering against deadlines and the ability to work under pressure
Ability to prioritise and be able to multi task
Ability to establish a proactive approach in tackling issues and seek to identify and implement solutions
Proactive and positive in approach
Able to communicate effectively with all internal and external teams
Good team player and leader
Additional to salary is: Up to £6K Bonus, £3,000 towards travel & Lunch, pension, life assurance, etc.
Only successful candidates will be contacted.
Contact
Charmain Gyles-Ferguson