Social Media Specialist Internship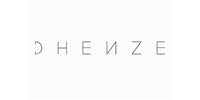 07841522692
dhenze.com/
Country :

United Kingdom

Region :

County :

Greater London

Town :

LONDON W40 PANTHER HOUSE, 38 MOUNT PLEASANT
Category :

Contract type :

Availability :

Part time

Salary :

Travel expenses paid

Experience :

Student

Starting date :

16/09/29
Company description
We are a London based menswear brand with a design studio in the city-center, in Clerkenwell.We produce two collections per year. Design through to production, all our garments and accessories are made in the UK.

Dhenze creates sharp designs combined for a unique look, yet each are standalone pieces in their own right.

We are merging streetwear with some elements of fetish wear combined with exquisite tailoring that result in pure style that is easy to wear.

We don't believe in a seasonal collection, nor gender conformity. We believe in timeless menswear, with a gender-fluid appeal.
Job description
Purpose and scope

This internship is 24hrs per week

1.To effectively communicate, coherently, "on-brand", and timely, research findings, data sets, and social media analytics
2.To create, design, and deliver a range of social-media-ready visual media
3.To work effectively as part of a team and motivated enough to work self-directed
4.To offer a flexible, can-do attitude to working in high pressured fashion environments, meeting too, oftentimes tight deadlines.
5.To provide day-to-day care, and maintenance of the brand's Social Media platforms

Reports to

David Henze – Designer

Main duties

1.To plan for, develop, and deliver a cohesive, and "on-brand" Social Media Strategy
and post-out using established database of contacts
2.To maintain, update, and engage with an established social media calendar
3.To design social media posts, and regularly update using Twitter, Instagram and Facebook
3.To establish coherent social media identities for the brand, using Pintrest, Instagram, Twitter, Linkedin, Badoo, and Bebo
7.To establish, and deliver a Social Media Dashboard
8.To create, design, and deliver a range of "on-brand" visual media, i.e., images, gifs, and post out through various social media platforms
9.To analyse sets of analytics data, and present these back to the team in a coherent manner
10.To undertake any additional research activities, as deemed fit by reporting Managers
11.To attend, and engage with regular, and as or when required mentor sessions, team meetings, update sessions, and pre-planned times for presentations or data feedback
Profile
Qualifications
GCSE A-C grade in English Language
GCSE A-C grade in Maths
Knowledge and experience
Some experience of working within the world of fashion
Some experience of Marketing
skills
Skilled at using Microsoft 360 programmes
Skilled at using the Adobe Suite programmes
Excellent written, and oral communication skills
Able to, and effective in time management, working to tight deadlines
Able to engage with, and manage a range of social media platforms
Video and Photoshop editing skills
Personal attributes
A can-do, flexible approach to working
Able to, and effective in team working and collaboration
Highly motivated, and keen for professional development within the world of work
Contact
David Henze