Sewing Work Placement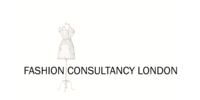 22 WEIR ROAD LONDON SW19 8UG
07459124161
www.fashionconsultancylondon.co.uk
Country :

United Kingdom

Region :

County :

Greater London

Town :

EARLSFIELD
Category :

Contract type :

Availability :

Full time

Salary :

Not compensated

Experience :

Student
Company description
Fashion Consultancy London provides various services to enable you to make your own fashion brand. We provide design, pattern cutting, fabric/trims sourcing, product development, production management and quality control services.

From the design phase through to the packaging of your garments. We provide project management solutions from start to finish for your collection. This service is suitable for start up brands through to existing brands at any level.

At Fashion Consultancy London, we work with highly experienced manufactures and suppliers in the industry. We have a range of contacts that are reliable, offering an extensive range of knowledge. Specialising in different garment types - consistently providing high quality garments at competitive prices by your set deadline.

We can manufacture your garments here in our own in-house factory and abroad, with very low minimums available to you, it's a great place to start for start ups.
Job description
We are offering a Sewing Student Work Placement opprtunity, this work placement is for at students undertaking their industry placement who would like to improve their sewing skills and knowledge.This work placement will be valuable to a student who wants to see how a pattern cutting/ sample studio operates.

What you will be doing:
Making patterns from an initial sketch or tech drawing
Making pattern amendments
Making blocks
Cutting your patterns on to fabric to be toile/sampled
Toiling your patterns after doing a initial pattern from scratch
Copying patterns

What you will learn / we will teach you:
Manipulate blocks to make patterns
How to cut fabric correctly in various types of fabrics as well adding fusing to relevant pattern pieces
How to amend patterns after a garment fitting
Learn how a fashion studio operates
Improve your sewing skills – constructing a garment
Improve your knowledge of fabrics and what is the best suitable fabric for the particular style you are creating
Pattern differences between woven and stretch garments
Sewing various types of garments
Learn different techniques when finishing a garment

Hours:
10 am - 6pm

Time length:
2 months - 12 months internship

Application:
Please attach your CV and cover letter.
Only apply if you can come in to London for a interview at our studio.
Profile
Applicant requirements:
Enthusiastic attitude
Organised
Understands general garment construction
Can make patterns
Current fashion student
Has Student level industrial machinery experience - such as straight stitch, overlocker and coverstitch machine
Contact
Melissa