Senior Cashier - Regent Street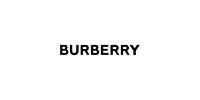 www.burberry.com
Company description
Founded in 1856, Burberry today remains a quintessentially British brand, with a closely connected, creative thinking culture at its heart. Burberry believes that to be a great brand it must also be a great company and constantly leverages the energy of its culture. Headquartered in London, the brand has built a global reputation for innovative product design, digital marketing initiatives and dynamic retail strategies.
Job description
JOB PURPOSE
Specifically for our Regent Street store - Coordinating Cashiers and daily activities in Cash Office, you will play an integral role in driving the commercial efficiencies of the sales floor by ensuring operational excellence behind the scenes and guaranteeing that this supports the activities needed to provide a seamless customer experience.
Profile
RESPONSIBILITIES
To understand and effectively follow all point of sale procedures e.g. Global Refund, VAT procedures, Customer Compliance, Till procedures (cash handling, credit authorisation, acceptance of cheques, exchanges) etc.
To understand Cashier's role and effectively support the team, coaching and guiding cashiers to perform their job at the best of their possibilities.
To ensure that the shop floor is supported with adequate coverage of cashiers at all times, planning daily floor plans (zoning and breaks) and reviewing cashiers' position and task assignment on the go to react to the business' needs.
To ensure that all daily and weekly tasks in Cash Office are delivered punctually and accurately.
To proactively propose and facilitate any change in procedures required to adapt to new business' needs.
To plan, partnering with Administration manager and any other relevant managers, communication and training initiatives to address common issues related to cash and till procedures or any other behaviour having an impact on Cash Office operations.
To coordinate till and key controls training for new starters, employees and managers.
To overview Till Investigations, partnering with relevant managers to ensure that are performed in a timely manner.
To be perceptive to business needs' ensuring that you manage the Cashiers' team helping to drive the customer experience.
To ensure that you are always up to date with company communication both internally and externally including new initiatives and products, promotional activity, brand features in the press, etc.
To uphold the company culture and bring to life Burberry's core values – Protect, Explore, Inspire.
To ensure procedures including operational and security procedures are followed
LEADERSHIP
To lead by example, demonstrating a thorough understanding of Burberry behaviours and knowledge of company and service policies, to provide customers with a consistent and global experience.
Use best judgment to make decisions as necessary in absence of Management
Provide Administration Manager and Cash Office Supervisor with observational feedback regarding cashiers and proactively propose initiative to coach, reward and motivate the team
PERSONAL PROFILE
Good communication skills
Team building: Coaching, motivating and conflict management
Assertive
Professional manners
A positive can-do attitude, with the ability to see opportunities and solutions as opposed to issues
Great attention to detail and accuracy
Honest and reliable
Flexible and adaptable to the needs of the business
Brand passion and awareness is integral to the role
IT literate, with knowledge of Word and Excel
Passion for technology with a proven ability to embrace new tools and solution.
Experience of retail cashiering and cash office functions desired
Experience in supervising successfully people desired
Proven passion for Customer Experience.