Senior Account Manager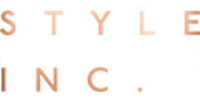 The Courtyard 18 Marshall street, Style Incorporated London
02039062044/07720779282
www.styleincorporated.com/
Company description
Style Incorporated. Bespoke international luxury recruitment services.
Style Incorporated is one of the most highly respected niche recruitment agencies for the luxury lifestyle industry.We offer a fully bespoke service and are the recruitment partner of choice for leading portfolio brands thanks to our international expertise and unique industry insight.With our highly personalised recruitment process we are uniquely positioned to fulfil our clients' needs.

Style Incorporated is luxury.
We understand the nuances of the luxury industry. Thanks to almost two decades' of experience working with high-end brands and retailers, we are experts in the highly specialised field of luxury recruitment. We also know that time and trust are high-value commodities. This is why we strive to build long-term business relationships with our clients and candidates so that we can ensure our recruitment services are truly made to measure.

Style Incorporated is fashion.
In fashion, fit is everything. We have an unwavering commitment to connecting the right talented individuals with their ideal roles within the fashion industry. We make this happen by having a boutique approach to recruitment. We understand our clients and what makes them tick. We know that they have no time to waste, whether they are looking for top-level management, marketing executives, creatives or sales staff. This is why we work closely with candidates to ensure we are on the same page when it comes to mapping out their career trajectories. By finding the perfect fit we make the recruitment process as seamless as possible.

Style Incorporated is retail.
We live by the maxim that retail is all about detail. That means having the right sales associates and merchandising executives presenting the right brand image at the counter and online. We know that today's customer's attention is fleeting, which is why we work with the brightest candidates who understand the power of making a connection, whether that be on the shop floor as sales staff or in the digital marketplace as part of E-commerce or social media teams. We have particular expertise in securing retail jobs in London, one of the World's most vibrant and demanding shopping hubs.

Style Incorporated is events.
We never underestimate the power of personality and regularly bring life to events with our hospitality personnel. Drawing from an unparalleled pool of highly groomed models, actors and hospitality professionals, we look to ensure the perfect pairing between our clients' brands and their vision for any given occasion. Our clients, who have recently included British Fashion Awards, Maison Assouline and Audemars Piguet are among the most discerning in the industry and our commitment to exceeding their expectations is untiring.
Job description
We are currently looking for a highly motivated, commercial and relationship driven senior account manager. Previous experience in a similar role is essential. This is a really good opportunity for someone wanting to work in a fun, fast-paced environment that allows them to take control over their account base.
You will be responsible for:

•Manage current account base while proactively seeking out potential target customers in accordance with company strategy

•Set up seasonal appointments with existing and potential customers in the UK as well as international (ROW) markets not currently handled by agents/distributors

•Represent the brand and present the collection to new and existing customers at trade shows/showrooms

•Maintain regular contact with the customer base in order to manage sell-throughs and continuity stock levels

•Implement in-depth product training and in-store incentives to drive sales

•Process and receive samples, maintaining a high level of visual standards in the showroom

•Travel to regional trade fairs to meet customers and promote the brand

•Work closely with wholesale admin to manage orders, feedback, and returns
Profile
· Minimum 2 years experience in wholesale with a strong understanding of the men's luxury/contemporary fashion sector
· Strong sales and analytical skills
· Strong communication and customer service skills
· Understanding of international markets and the E-commerce landscape
· Team player, self-motivated and confident
· Proficient in MS Office (Excel, Word, Outlook, etc)
· Fluent level of English
· Hands-on approach, with a strong sense of ownership and accountability
· Ability to prioritize and multi-task
· Highly organized with a great attention to detail
Contact
Jean