Seasonal Client Advisors - London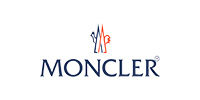 www.monclergroup.com
Country :

United Kingdom

Region :

County :

Greater London

Town :

LONDON
Category :

Contract type :

Availability :

Full time

Experience :

2 to 5 years

Starting date :

October 2020

Job reference n° :

Season.CA.London/Fashionjob
Company description
Founded in Monestier de Clermont, Grenoble, France, in 1952, Moncler is now based in Italy. Over the course of the years the brand has teamed style with ongoing technological research which harnesses the knowledge of mountaineering experts. Moncler collections combine extreme needs with day-to-day city life. In 2003 Remo Ruffini took over the company of which he is now Chairman and CEO. Moncler directly produces and distributes it's own clothing and accessories collections, through its direct boutiques and the world's most exclusive department and multibrand stores.
Job description
MONCLER is currently recruiting for both Full-Time and Part-Time Seasonal Client Advisors to join on a temporary contract from October until approximately the end of January 2020 within our London locations, including:
•Sloan Street
•Old Bond Street
•Harrods
•Selfridges
•Harvey Nichols

MONCLER Seasonal Client Advisor holds a critical position by combining passion for our great products to create the ultimate retail experience in each and every client interaction.The Client Advisor, with impeccable presentation and a natural elegance will guide each single client across the brand's values and heritage, gaining a strong understanding of the client and their needs, by building a profitable, long-lasting relationship.

The Seasonal Client Advisor, in partnership with the team, is responsible for reaching individual results and contributing also to the team targets.
Responsibilities and tasks:
•Ensures a unique client experience, creating a long-lasting relationship, taking care of all phases of the selling ceremony, after sales and clienteling activities, providing a warm and welcoming environment;
•Achieves excellent selling performances and results;
•Implements and maintains Company's Visual standards in store, collaborating with the Visual Merchandising team, ensuring replenishment and stock management;
•Actively cooperates during preparation and execution of inventories;
•Works with the team effectively and enthusiastically, conveying energy and motivation, whilst being a reliable partner.
Profile
Requirements:
Previous retail or luxury retail experience or relevant customer related experience (i.e. hospitality, etc)
Previous international experience both in professional and non-professional contexts;
Passionate in Retail, Client service and commercial mindset;
Proven track record in achieving sales results
Excellent understanding of the luxury sector and product sensitivity;
Strong communication skills; both verbal and written
Fluency & sophistication in English, another language is a plus;
Digitally aware and open to new ways of working
Ability to work in a fast-paced, changing environment
Must have authorization to work in the United Kingdom