Sales Associate (Mandarin Speaker) - Knightsbridge Flagship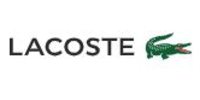 lacoste.com
Company description
An exciting opportunity has arisen to join our flagship boutique based in the prestigious Knightsbridge area. We are looking for an experienced sales person to join our team of Brand Ambassadors and represent our heritage and brand values through exceptional customer service.

As a Brand, we aspire to be world leaders in retail and as such all our employees should reflect our core values in the way we work. The key to our successes is the people who can dynamically reinforce our origins as the world's best lifestyle and sportswear brand; we are looking for individuals who can reflect this heritage with their experience and willingness to grow.

Lacoste would like to attract others who share this dynamic enthusiasm for the brand. We believe in nurturing the talent of our employees and developing their skills in all areas of the business.
Job description
Responsibilities

•To ensure the customer satisfaction and customer loyalty to Lacoste via high quality service standards.
•To ensure the growth of store sales through a faultless control and application of Lacoste selling techniques.
•To maintain the sales floor, visual merchandising & stock standards
•To be an ambassador of the brand and key corporate values at all times to all store visitors.

Main Activities

Ambassador of the Brand:

•Know perfectly the history and the 3 values "joie de vivre", "authenticity", "elegance" of Lacoste brand and sharing this with customers
•Wear proudly the company products on the sales floor.
•Support every newcomer in the store during their induction time.
•Maintain a pleasant shopping environment consistent with our brand image.

Service Standards:

•Make sure that each visitor is warmly welcome in their Lacoste store.
•Propose naturally his/her services to every visitor and guarantee a full customer availability.
•Know in details the products offer particularity (colour choice, size availability, fabric specification).
•Constantly propose a gift wrapping and deliver the appropriate one if needed.
•Constantly delivering the L1212 polo selling ceremony any time to every customer.
•Being responsible for processing cash and card payments with a warmly closing sentence to conclude customer shopping experience.
•Promote actively the Loyalty card to every customer and know all the advantages of the program.
•Able to explain the exchange & refund policy with friendliness and customer care.

Sales Growth

•Make sure every visitor is approached and offering them services.
•Listen and understand customer via active questioning.
•Know the whole collection offer to better advise the customer.
•Consult the customer in highlighting the features and benefits of the products.
•Always propose a structured and senseful complementary sale.
•Respect and follow the stock standards for proper sales efficiency.
•Support the store opening and closure
•Analysis of KPIs and taking measure to achieve the set targets
Profile
Interpersonal Skills
Ambassador of 4 Company values: Collaborative, Accountable, Respectful, Audacious
Comfortable working with a team and in a public environment
Solidarity and team spirit
Aware of the consequences of his actions, recognizes the success and take responsibility for failures
Ability to challenge self-performances
Ability to deal with unexpected incidents
Open to new ideas.
Request the opinion of other staff members to enrich his/her own comprehension of the market and profession stakes
Willing to improve own skills by actively consulting the provided trainings and info in the intranet
Effective listening communications skills towards internal and external relationship
Embody brand values: Joie de vivre, Authenticity, Elegance
Helpful and polite
Smiling, jovial personality
Natural and warm welcoming
Dynamic seller
Smart attitude and appearance
Location: position based in Knightsbridge, London
Specific needs
Background and business skills:

Fluent in Mandarin
1 to 2 years successful experience in a retail sales role.
Product, sales and customer service oriented.
Culture of performance through a thorough understanding and driving of KPI.
Seeks challenges.
Willing to represent and enhance brand image.