Sales Assistant 35h - Regent Street London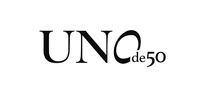 unode50.com
Company description
UNOde50, a Spanish jewelry brand, was created at the end of the 90's by a group of designers creating a jewelry style that broke away from the current offer, with a unique and different design. The Brand started out with the idea of producing 50 units of each piece, hence its name.

Today UNOde50 is present in over 40 countries with more than 100 stores in main cities around the world such as Madrid, Rome, Milan, Berlin, New York, Miami, Tokyo, Moscow, London, Paris ..., keeping its philosophy of exclusiveness through a highly crafted production process.
Job description
DESCRIPCIÓN DEL PUESTO
Are you Unique, Creative and Bold? We are looking for somebody like you!

Discover the creative world of UNOde50, unique design jewelry brand, handcrafted in Spain.

If you want to join the amazing team of a solid international brand with over 100 stores around the world that would bet on your career development and talent, this could be the ideal opportunity for you!

UNOde50 is present in over 40 countries and our stores are located on the most emblematic streets of big cities like Paris, Rome, Madrid, London, Milan, Barcelona, Shangai, New York, Tokyo and Moscow,

We are looking for an energetic, passionate and charismatic Sales Assistant who wishes to be part of our team in London.

Your responsibilities will include:

·Maximizing sales on all products, link-selling to customers where possible.
·Greet all clients presenting excellent product & brand knowledge.
·Continually achieving sales targets.
·Taking care of the visual merchandising following the Brand standards
·Managing and overseeing the stock.
·Offering outstanding customer service
Profile
Profile:

·English fully professional proficiency. Other languages will be a plus.
·Availability for 35h/week.
·Good communication skills and team-orientation.
·Strong sense of fashion.
·Positive & enthusiastic attitude.
·Sales experience (preferably within a luxury environment).

Benefits
In addition to the salary, you will also have commissions related with your sales.
Since your first day you will have employee discounts in all of our collections which you can use to buy the latest trends.