Sales And Marketing Assistant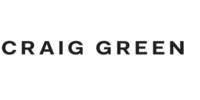 www.craig-green.com
Country :

United Kingdom

Region :

County :

Greater London

Town :

LONDON
Category :

Contract type :

Availability :

Full time

Experience :

Student

Starting date :

As soon as possible
Company description
London-born designer Craig Green established his namesake label in 2012 shortly after graduating the Fashion Masters course at Central Saint Martins. He has since carved out a unique position amongst the city's most innovative talents and continues to earn both critical and commercial success globally.
Exploring concepts of uniform and utility, Green's cult-like runway processions have become a highly anticipated fixture of the menswear calendar. Though known for their dramatic and deeply emotive qualities, his collections are firmly rooted in the steady development of simple, yet rigorously considered signature garments such as the Worker Jacket.
Green's distinct offering of substance within spectacle has earned the label a loyal customer base within some of the world's most prestigious boutiques and department stores. Stockists include Barneys, Bergdorf Goodman, Dover Street Market, Galeries Lafayette, Joyce, MatchesFashion, Mr Porter and Selfridges. Green's work also resonates within wider creative spheres. His designs have been featured in a range of major exhibits including the Metropolitan Museum of Art's 'China: Through the Looking Glass' in 2015, and 2018's 'HEAVENLY BODIES: Fashion and the Catholic imagination.' The brand has also been commissioned to create costumes for Wayne McGregor's 'Obsidian Tear' at the Royal Opera House in 2016 and Ridley Scott's 'Alien: Covenant' in 2017.

Green's accolades include British Menswear Designer at the Fashion Awards 2016, 2017 & 2018, Menswear Guest Designer at Pitti Uomo 94 in 2018, the BFC/GQ Designer Menswear Fund prize 2016 and Emerging Menswear Designer at the British Fashion Awards 2014.
Job description
The candidate will learn and gain experience with :
- Analysing brand positioning, Monitor and report on UK & International market and competitor activities
- Assisting in collection Merchandising, range plan and pricing
- Writing various reports in Excel and presentations in InDesign or Illustrator - Assisting in the daily administration and back office tasks
- Assisting with the creation of seasonal sales tools, order forms, line sheets - Assisting with the creation of the lookbook
- Assisting with the creation of weekly e-shots to stockists
- Assisting with preparations for seasonal shows and selling campaigns -Assisting with client appointments
- Assisting with the input of orders
Profile
The student will ideally have the following skills and profile :
- Sales-driven, business-minded and analytical
- Outstanding organisation and communication skills
- Strong knowledge of Excel and Word, Photoshop, Indesign and Illustrator. - works well in a small team environment as is also confortable with working independently.
- Experience in the business of fashion
- Another language is a plus.
Specific needs
The work experience placement is only available to students.

The minimum length of the placement 8 weeks, up to 6 months.
Contact
Sarah