Retail Sales Asscociate Part Time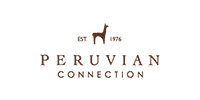 www.peruvianconnection.co.uk
Company description
About Peruvian Connection
Peruvian Connection has provided exceptional, artisan-made knitwear as well as coats, dresses, and accessories to discerning, educated customers in the US, UK and Germany since 1976.Andean luxury fibers alpaca and pima cotton, a sophisticated design and color aesthetic, and global, museum-quality textiles are the inspiration for our products.Peruvian Connection evolved from a catalog company to one of the early online fashion brands and now provides omni-channel retail in contact centers, eCommerce sites, and seven retail locations in the US and London.We are one of a few brands offering original design, artisan-made apparel, with special attention to detail and fit.Peruvian Connection's roots are with cottage industry artisans in Peru and other South American countries, many of whom have been with us from the beginning, and we continue to support their work.
Job description
Do you enjoy helping others style their look? Are you often on the lookout for that unique, perfect scarf or sweater that a friend needs to complete an outfit? If so, this job might be for you!

We are looking for Part-Time Retail Sales Associates for our London Retail Store who will be passionate about our line of quality products and are interested in working within a collaborative environment. Peruvian Connection offers competitive pay, great benefits and a very generous discount on merchandise.

Responsibilities:

The right person for Peruvian Connection will be willing to develop in-depth product knowledge so they can provide it to our customers. They will understand how to identify customer needs, match our products with those needs, finalize the sale and begin a lasting relationship with the customer. They will also be responsible for assisting with merchandise arrival and arrangement, and overall tidiness of the store environment.

A Great Applicant also:
•Has at least one year of luxury retail experience.
•Communicates clearly and effectively with customers and colleagues. Adjusts communication to fit the audience and the message.
•Takes personal responsibility for their schedule, actions, and decisions. Shares credit for successes and mistakes when appropriate and in a collaborative manner.
•Understands the importance of being punctual and present. Uses time wisely, completing tasks throughout the shift while still delivering excellent customer service.
•Is eager to learn about products, fibers, processes and technology. Listens, asks questions and retains knowledge. Is competent with basic math and accurate with details, such as reconciling invoices to merchandise.

MUST BE AVAILABLE FOR WORK SCHEDULES ON WEDNESDAY, FRIDAY, SATURDAY, and SUNDAY for approximately 27 hours per week.

We value diversity and inclusion. Peruvian Connection is an Equal Opportunity Employer
Profile
The Right Person for Peruvian Connection:
Delivers the highest level of customer service so that each customer understands our superior luxury fibers, design, fit, and quality, and develops an ongoing relationship with Peruvian Connection.
Helps to ensure the success of the store by making sales goals and effectively merchandising the store as directed.
Must be able to work early evenings, some weekends and holidays.
Contact
April Schiffelbein