Retail Associate (Full Time) - Cheshire Oaks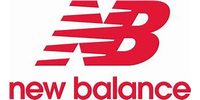 Ellesmere Port, Cheshire, GB
Country :

United Kingdom

Town :

Ellesmere Port
Contract type :

Availability :

Full time

Job reference n° :

13270714
Job description
- Provides customer service using proper selling techniques and product knowledge.This includes approach and customer contact; determining customer's needs, communicating product features and benefits; suggestive selling, building the sale and multiple selling and closing the sale. This applies to both in-store customers as well as customers who call the store.
- Develop product knowledge of store merchandise. This includes correctly measure and fit the customer to appropriate NB product, communicate current store promotion and correct price, and review features and benefits.
- Keep floor area neat and organized.This includes stock and inventory functions, i.e. labelling and price marking items and merchandising apparel as needed.Organize and fill sales floor to maximize selling.
- Perform cash register duties using POS procedures.Accurately follow company and retail division procedures to handle payment transactions (Open, Maintain, and Close Cash Register).Obtain management approval for specific transactions, as instructed. Package merchandise appropriately and inform customer regarding exchange and return policy.
- Protect Company Assets by greeting customers; attach and detach security tags (if provided); Report shrinkage and security violations.Monitor floor merchandise.
- Performs other duties as required.
Profile
- Ability to perform basic maths and have basic PC and/or cash register skills.
- Past retail experience desirable, but not necessary.
- Must demonstrate strong customer service skills, good verbal communication skills and enjoy working with the public.
- Must demonstrate ability to work in a team environment.
- Ability to lift 15 - 40 pounds.
- Flexible work schedule includes weekends and holidays.