Quality Improvement Technician - Apparel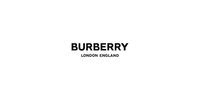 www.burberry.com
Company description
Founded in 1856, Burberry today remains a quintessentially British brand, with a closely connected, creative thinking culture at its heart. Burberry believes that to be a great brand it must also be a great company and constantly leverages the energy of its culture. Headquartered in London, the brand has built a global reputation for innovative product design, digital marketing initiatives and dynamic retail strategies.
Job description
JOB PURPOSE

Support and guide internal and external partners to continuously improve their internal quality management system, including the due diligence activities that aim to deliver the highest possible standards to the end customer.

RESPONSIBILITIES

To manage the Quality Improvement activities that aim to elevate the quality of the products shipped to Hubs
Carry out comprehensive Factory Assessments of the manufacturing facilities and determine opportunities for improving their quality system
Ensure that all quality improvement requirements are implemented in the factories during all production phases, in accordance with the CAP
Train Third Party auditors, Vendors and associated sub-contractors (where possible) to Burberry Quality standards and ways of working
Offer coaching, support and guidance where required to prevent quality failure or improve operational competence
For critical quality issues, liaise with the Technical Department to initiate root cause investigation and corrective actions
Perform Random Product Inspection Audits to assure product complies with Burberry Quality Standards
Work closely with Vendors' Internal QA Managers to ensure all due diligence activities are executed prior to dispatch
Review NC reports and drive Vendor/Factory accountability to corrective and sustainable action plans
Promote a quality mindset with a goal of 'right first time'
To carry out any other duties as required.
Profile
PERSONAL PROFILE
Extensive quality assurance /production experience in a related field of similar scope and complexity
Previous QC experience is required
Strong knowledge of Product and Manufacturing
Understanding of QA process; statistical analysis including AQL audit techniques, traceability controls, defect trend analysis & product testing process controls/tools.
Excellent communicational skills
Good level of literacy and numeracy
Highly motivated
Result oriented, self-motivated, dedicated, enthusiastic and energetic
Basic working knowledge of Microsoft Office tools