Programme Office Coordinator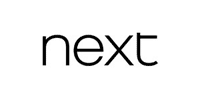 www.next.co.uk/
Country :

United Kingdom

Region :

County :

Leicestershire

Town :

ENDERBY
Company description
You know Next, but did you know we're a FTSE-100 retail company employing over 43,000 people across the UK and Ireland. We're the UK's 2nd largest fashion retailer and for Kidswear we're the market leader. At the last count we have over 540 stores, plus the Next Directory and it's now possible to buy on-line from over 70 countries around the world! So we've gone global!
Job description
We are looking for a Programme Office Coordinator to work closely with our Systems teams to provide a range of Programme related support activities. Join our growing IT Department and you will play a crucial part in helping us to drive Next forward in a fast moving and exciting retail environment.

You will help lead the programme activities to ensure that there is transparency on project status and programme performance whilst driving quality and process improvements.

This role requires project experience, analytical, problem solving and IT skills aligned with excellent team work and communication. You will also need to be flexible and adaptable to change as the Programme Office function evolves.

Responsibilities

- Reconcile, process and report on project / programme financial and performance information.
- Configuration, administration, training and support of Project Portfolio Management applications.
- Tracking, policing and reporting on project costs, controls and associated finances.
- Analysis of structured and unstructured data to proactively seek process improvements and efficiencies.
- Mentoring Project Managers to ensure key Programme quality controls and processes are followed e.g. Status updates, Change control, budget tracking, RAID, workflow.
- Adhere to department and information security standards.
- Assist with administration for a range of project and programme activities.
- Provide timely and effective communications on the Programme Office related responsibilities.
- Support programme planning events such as portfolio prioritisation, programme alignment meetings and retrospectives.
- Work closely with project stakeholders including Account Managers, Senior Business stakeholders and Directors to provide accurate project and programme status information.
- Working effectively with supporting teams such as Finance, HR, near shore and external agencies.
- Build relationships across the business in order to facilitate activities.

Flexible working options are available with this role.
Profile
Essential

- Knowledge and experience of project and programme lifecycles, governance, controls and reporting mechanisms.
- Able to communicate and provide support to senior management.
- Competent with data analysis, data integration and transformation using tools such as SQL and Power Query.
- Strong communication skills, both verbal and written.
- Able to take on challenging objectives and achieve them.
- Confidence in working under pressure to tight deadlines.
- Technical competence in computer skills, especially in Excel.
- Proven track record of supporting projects.
- Excellent organisation and co-ordination skills.

Desirable

- Experience working with SAFE Agile
- Finance experience in reconciliation, data processing and reporting.
- Knowledge around PCI, GDPR etc.

- Bonus Scheme
- Pension Scheme
- ShareSave Scheme
- Life Assurance
- Childcare Vouchers
- Staff Discount
- On-site Nursery