Product Developer/ Production Coordinator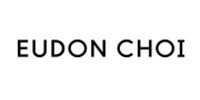 02079230571
www.eudonchoi.com
Country :

United Kingdom

Region :

County :

Greater London

Town :

LONDON
Category :

Contract type :

Availability :

Full time

Experience :

Student
Company description
Since launching his eponymous label in 2009, Eudon has become a regular fixture at London Fashion Week. He has received numerous accolades for his work, most recently support from the British Fashion Council and the Fashion Trust through the Fashion Trust initiative, for the second time.
Job description
THIS ROLE REQUIRES 1-2 YEARS EXPERIENCE IN A SIMILAR ROLE.

The role is to assist the Development and Production Manager in delivering a well executed, cost effective and timely product through from design to final production.

Main Duties and Responsibilities

•Creation of all spec sheets for Development and Production, including raw material instruction, make comments and measurements.
•Track sample status through Development and Production process, with a problem-solving mentality.
•Assist the Production Manager in ordering and sending raw materials for Development and Production.
•Prepare all sample packs for SMS samples.
•Key point of contact with factories regarding all SMS and PP samples.
•Work with interns to generate garment costing's and lay plans.
•Manage interns on the creation of technical drawings.
•Accurate measurement of garments before fit meetings.
•Participation in pre-production fittings, accurately recording information to be passed to manufacturers.
•Liaising with team regarding late deliveries / problems and resolving to ensure on time deliveries.
•Arrange and undertake QC of all production garments with Production Manager.
•Processing invoices for factories and suppliers.
•To assist in maintaining the Critical path and sampling budget alongside Development and Production Manager.
•Hire and manage Development and Production Interns
•System/data entry of all products into Zedonk.
Profile
The Ideal Candidate:
The ability to work in a fast-paced environment and adapt to rapid change.
Have a good understanding of pattern and garment construction.
Experience working on production technical sheets and working closely with factories.
Strong attention to detail.
Focussed and self motivated.
Strong time management skills being able to work to tight deadlines.
Strong computer skills including, Excel, Photoshop and illustrator
Zedonk knowledge would be advantageous.
Fluent in English with excellent written and oral communication skills