Private Shopping Assistant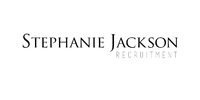 02082451192
www.stephaniejacksonrecruitment.com
Company description
Private Shopping Assistant - Stephanie Jackson Recruitment
Job description
The role:
We have a fantastic opportunity to become a part of our Private Shopping team and help the business to deliver the best personal shopping experience making the company number one in the luxury shopping market. You will be responsible for developing and cultivating relationships with our most valued customers in order to maximise sales opportunities within the Private Shopping team. Working in collaboration with the operational teams you will engage with your customers, maximising the relationship to deliver excellent customer service whilst exceeding your personal and the company's targets.
What you'll be doing
• Building a Private Shopping client base by establishing and nourishing existing client relationships, re-engaging with the former clients and introducing new potential clients to the company Personal Styling service.
• Maintaining client relationships and driving loyalty through organising and hosting regular engagement activities, including but not limited private shopping appointments, store visits, brand events, meals appointments etc.
• Providing expert advice to assist clients across all product categories and sales channels, partnering with operational teams where necessary to provide a seamless shopping experience.
• Identify opportunities in order to expand and develop existing customers to top spending level.
• Identifying and communicating any new products and services which might be relevant and of interest to your client base.
• Reporting to the Private Styling Manager on selling activities and client relationships and tracking those against your individual targets and KPIs. Identifying opportunities to enhance those in line with the Personal Styling team's strategy.
• Representing the company in all brand events and activities, in order to promote the brand image, services and products.
• Ensuring that the in-house processes and procedures are adhered to at all times, promoting best practice and recommending process improvement where opportunity is spotted About you
Profile
Key skills and experience:
• Meticulous focus on the customer and a customer's needs – you will have proven experience of working within the luxury retail environment, attracting new customers and maintaining the highest standards within the industry
• Have genuine passion and understanding of both women's and men's luxury fashion and be able to show evidence of this knowledge and enthusiasm being delivered in a commercial environment.
• Excellent commercial and financial acumen, with the ability to understand and interpret analytics and financials into recommendations.
• Thrives in a fast paced, agile environment with exceptional organisational skills and ability to re-prioritize on a consistent basis.
• A strong UK and International client connections, preferably with the existing client book.
• Experience working within international markets and additional language ability highly desirable.
• Tech savvy- able to maximise both physical and digital experiences.
• Positive, can-do attitude, someone who is used to hitting the ground running and making things happen.
• Flexible, able to think on the spot to find suitable solutions with a quick turnaround to satisfy customer needs.
Contact
Stephanie Jackson Recruitment