PR & Social Manager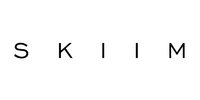 skiim-london.com/
Country :

United Kingdom

Region :

County :

Greater London

Town :

LONDON
Category :

Contract type :

Availability :

Full time

Salary :

Competitive

Experience :

2 to 5 years
Company description
SKIIM is a Parisienne style, London- based leather and suede brand creating women's prêt à porter & accessories in responsibly sourced skins. Collections are style rather than trend lead, and inspired by the attitude of iconic French cinema and actresses from the 60's and 70's. SKIIM values freedom, humility, depth and personality.
Job description
SKIIM is looking for a driven, detail-oriented, & dynamic individual to join our tight-knit team in West London. Stocked in some of the best boutiques & department stores around the globe, and creating premium, consciously-sourced leather womenswear, this is a fantastic opportunity to be part of dynamic brand and its continued growth and success.

We are looking for someone who possesses a good network of contacts, exceptional knowledge of the luxury market, a sound understanding of digital marketing including SEO, PPC, Affiliate Marketing, Google Analytics as well as strong organizational, time-management,& communication skills to manage the PR Marketing & Social strategies for SKIIM.

You will pioneer the brand's unique aesthetic and ethos, with the end goal of increasing sales to the website as well as building brand awareness.
Profile
Key Responsibilities:
Managing PR & Marketing strategies
Manage all brand ambassador programmes, ensuring the correct product is being pushed and content is used to maximise consumer engagement
Project management of brand partnerships & collaborations – building relationships with complimentary brands
Manage, maintain and grow social media presence across all major social media platforms
Managing influencer marketing, seeding, & brand endorsement
Manage advertising campaigns, with an emphasis on online marketing – measure results
Event management – overseeing all logistics so that event runs smoothly, & successful in achieving end goal
Developing SM community & ensuring SKIIM delivers innovative / high quality / compelling social content
Schedule day-to-day posts
Develop the content calendar for all SM channels
Collaborate with Creative Director on bringing to life content strategy, optimizing content for performance & engagement
Identify, communicate & report on global insights & online trends
Identifying new digital initiatives – Instagram Stories, GIFs, Boomerang,etc
Monitor & analyse social activity & projects - maintain key reports with KPI's and othermetrics to measure performance
Write copy for mail-outs, press-releases, emails, website, etc
Liaising, maintaining and developing relationships with key media players, external editors,publicists, stylists, journalists, etc
Regular pitching to targeted press contacts, securing features & product placements in top-tier print, digital outlets, and other channels
Maximise editorial coverage through special stories and events, feature pieces and profile stories for the brand
Management of press sample collection - responsible for sending out and receiving / tracking samples, editorial photo-shoots etc
Support seasonal press & VIP events, product launches, brand news & special projects
PR & social media budget management
Manage marketing/office interns
Support sales events; pop-ups/salon shows etc. Guest list, invitations plus general directionand aesthetic of the event must be curated and managed.
Ensure the brand directive is consistent at every level – ambassadors/ content / press /social etc must all complement each other. The role needs a 360 degree approach
Help develop and oversee the creative and design elements of the brand. Invitations, newsletters etc. Tone of voice must be sophisticated and thorough.
Skills & Experience:
MAC computer literate - good skills in all OFFICE programmes
Knowledge of web & social analytic tools
Basic Photoshop skills
Strong communication skills both written & verbal
Strong knowledge of performance metrics - both in terms of reporting & analysis
Can-do attitude, flexible, adaptable nature
Pro-active & able to take initiative
Self motivated with drive to deliver success
Team-player - can work well in a small team
Friendly, outgoing & approachable nature
Application:
Please apply with a CV and an accompanying cover letter via the application form.