PR Assistant (Internship)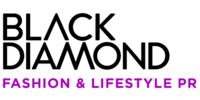 BLACK DIAMOND - 15 Bedford Street, Covent Garden, London, WC2E 9HE
www.blackdiamond.co.uk
Country :

United Kingdom

Region :

County :

Central/West End

Town :

LONDON
Category :

Contract type :

Availability :

Full time

Salary :

Doe

Experience :

Student

Starting date :

ASAP
Company description
Black Diamond is a full-service agency offering public relations and travel trade representation, creative solutions, media planning and buying, alongside digital development and content production. Black Diamond specialises in the travel and consumer industries. Existing clients include Visit California, Travel Portland, Colorado Tourism Office, San Francisco Travel Association, Japan's Setouchi Tourism Authority, Tourism Whistler, Visit Santa Barbara, and fashion brands Tommy Hilfiger Watches, Hugo Boss, Movado and Coach to name a few. 2017 was Black Diamond's 25th anniversary. The company has a total of 27 travel clients. For information about Black Diamond visit www.blackdiamond.co.uk
Job description
Requirements:
•MUST be interest in Public Relations, Social Media and Marketing
•Excellent skills in MS Office: Excel, Word, PowerPoint and Outlook
•Prior experience in a retail or PR / Marketing related position
•Excellent written and verbal communication skills
•Excellent organisational and time management skills with the ability to multi-task and prioritise
•Flexibility, determination, enthusiasm and the ability to cope well under pressure
•Drive, competence and willingness to learn
•Ability to form relationships with new media contacts
•Creativity and imagination with the ability to use initiative
•Available 5 days per week, 9:30 – 6pm based in the heart of Covent Garden
If you have skills in Photoshop this is seen as an extra bonus


Must be available for 3 months starting ASAP.
Profile
Black Diamond Luxury PR are on the lookout for intern to join the team assisting in day to day tasks whilst gaining experience of working in a fast-paced luxury fashion environment. The ideal candidate must have good knowledge of social media, influencers while having strong understanding in Word, Excel and PowerPoint. Great attention to detail and the ability to prioritise tasks are essential. The ideal candidate will have a keen interest to gain experience in Fashion PR and Events, and learn about the day-to-day tasks within the industry.
Contact
Black Diamond Luxury PR