Performance Marketing Manager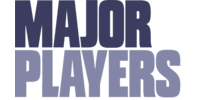 73-75 Endell Street WC2H 9AJ London
02078457242
www.majorplayers.co.uk/
Company description
Major Players has been leading marketing and creative recruitment for over 20 years.

We started out with a vision that a recruitment agency should be honest, ethical and do more than just find you a job.
We believe a career is a journey (the most important you'll ever make) and we're in it with you for the long haul.
Job description
Our client is an international public relations and brand strategy agency for luxury, fashion, beauty, lifestyle, art and design industry leaders. With offices all around the world, we are looking for a Performance Marketing Manager to join this dynamic, multi-cultural, and innovative agency in the heart of London.

The Role

The Performance Marketing Manager will sit in the company's global Digital team, and report into a Senior Account Director and the Vice President of Digital Services. The successful candidate will be responsible for creating, executing, optimising and reporting on digital marketing campaigns across key acquisition channels and be responsible for identifying and escalating opportunities to improve performance in content and social media marketing. Further responsibilities include:


•Expert understanding and passion for digital marketing channels such as Paid Social
•Confidence with PPC (Google Ads, Google Shopping) as well as overall display advertising (DoubleClick and YouTube)
•Ability to quickly grasp key client information i.e. business model and strategy, products and services offered
•Develop short & long-term strategies for large-scale paid display, search & shopping campaigns
•Help develop reporting templates and create reporting consistency across the team and business
•Working with the content team on graphics and copy, while owning targeting and budgets.
•Analyse campaign results to identify issues and improve campaign performance, and offer strong understanding of data and analytics (Google Analytics preferred)
•Keep up with latest fashion & luxury industry trends and innovation, and regular reporting of key trends and topics to help drive insight.
Profile
The Skills

• At least 2-5 years experience working in performance marketing
• Agency experience is a plus
• Fluent in English; additional languages such as French, Italian and German is advantageous
• A passion for and understanding of fashion, beauty and lifestyle brands is a bonus
• Expert understanding and passion for digital marketing channels
• Experience in social media, across earned and paid media activity
• Extensive knowledge of Google analytics and confident in interpreting data sets and explaining these to teams, clients etc.
• Strong Excel skills with focus on correlating data sets and commercial forecasting

The role will suit someone with a collaborative nature who is looking for an exciting opportunity in a fast-paced environment and who is ready to make an immediate impact. It will be a varied role and you will work with the global digital team across a broad range of fashion, beauty and lifestyle clients. So if you think this role is for you, then please apply!
Contact
Marta Canga Roza