Part - Time Sales Assistant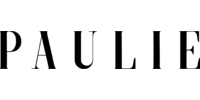 www.paulieclothing.com/
Company description
Founded in 2006, PAULIE is a London based designer womenswear retailer that prides itself on elegant and luxurious French and Italian designs. As well as designing our own collection, we stock a wide range of contemporary designers ranging from PERSEVERANCE London, J Brand, Yves Salomon and P.A.R.O.S.H.

We are constantly sourcing an eclectic mix of emerging and established designers that complement the PAULIE ethos as well as our creative, and innovative spirit.

Today there are two boutiques nestled in the heart of London, a city rich in fashion heritage. Our first boutique opened in Temple Forutne in 2006, after which we then embarked on our second boutique based in St. John's Wood in 2014.

PAULIE was created with a clear vision in mind: to unite the world's most exciting, contemporary luxury brands. We have always embraced difference, and will always encourage you to wear outside the box.
Job description
We are looking for a part-time sales assistant (3 days a week) for our boutiques in North West London.

The successful candidate will work in-store with one other colleague, maintaining the boutique and advising clients.

Over time, they will garner knowledge about every brand we carry to ensure they are able to confidently advise clients on the collections.
Profile
We are looking for someone with a strong background in fashion retail, and who appreciates contemporary luxury brands. The ideal candidate is attentive, reliable, energetic, approachable and punctual. Additionally, this person has an extensive knowledge of fashion and seasonal trends that adds to their client-service delivery.

We are looking for someone who is available for an immediate start to work part-time.

To apply, please submit your CV along with a brief cover letter in support of your application.

Please note that we will only be able to respond to successful applicants. If you have not had a response within two (2) weeks of submitting your details, it means that unfortunately your application has not been successful on this occasion.

This role is being recruited in-house. We would kindly request that all recruitment agencies refrain from contacting us regarding this role.
Specific needs
-Between 1-3 years experience working within fashion goods & apparel.

-Proactive approach.

-Admiration for the fashion industry and contemporary luxury brands.

-Available for an immediate start.
Contact
Paul Davis