Operational Development Manager (Warehouse)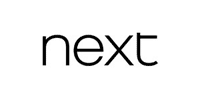 www.next.co.uk/
Company description
You know Next, but did you know we're a FTSE-100 retail company employing over 43,000 people across the UK and Ireland. We're the UK's 2nd largest fashion retailer and for Kidswear we're the market leader. At the last count we have over 540 stores, plus the Next Directory and it's now possible to buy on-line from over 70 countries around the world! So we've gone global!
Job description
Competitive salary and comprehensive benefits

South Elmsall, West Yorkshire

Permanent role, 36 hours per week

Life at Next


- Company bonus scheme and contributory pension
- Paid overtime
- Uniform clothing allowance of £300 per season alongside company issued uniform
- 25% discount on Next merchandise
- Up to 70% discount at our staff shops
- Eligibility to join our Sharesave Scheme
- Subsidised canteen
- Flexibility to travel across our Yorkshire Distribution Centres is required

Where will Next take you?

Next is one of the UK's best known high-street retailers and most established online retailers. Behind the scenes we are at the cutting edge of Warehousing and Logistics, employing more than 9,000 people across eight large distribution centres and 7 Regional Service Centres.

Our success is dependent on the expertise and passion of our teams across the UK. We look after over 2 million customers and it takes a large, talented and efficient distribution operation to make that happen.
As our online success continues to grow, a multi-million pound investment plan is in place for our distribution centres to ensure we continue to meet the demands of our customers, so it's an exciting time join our expanding Warehousing team.

Your Next Role

Working as part of a small, dedicated team our Operational Development Managers are vital to ensuring that our employees are trained adequately to ensure our customers receive their orders on time and with the care and attention that they have come to expect from our brand over the years. This is an exciting opportunity for an enthusiastic and driven individual who is passionate about delivering consistent high standards of training and enjoys coaching team members to reach their full potential.

Managing a team of around 25 Team Coaches, it's your job to make sure that your team are equipped with the skills they need to deliver the new starter induction and ongoing training for our Warehouse Operatives. As an experienced people manager, you will be used to working with different characters and understand what motivates individuals to be the best that they can be. You will drive your team of coaches to perform to the highest standards to achieve challenging efficiency targets, enable them to up-skill the operational teams and address any performance challenges, as well as developing your team to excel in all they do.
Profile
Our Warehouses are large, fast paced operations so there will often be a need for you to use your initiative, drawing upon your previous management experience to make sound operational decisions. You will be a key point of contact for ensuring that there is sufficient resource to effectively meet Operational demands and for ensuring that any process changes are effectively and efficiently delivered to both new and existing employees. Having a passion for Making a Difference and creating a great first impression for new employees is essential!
Don't worry you don't necessarily need to have previous training or development experience to be successful in this role. Experience of working within an operational training or HR role would be beneficial but is not essential. Your Operational knowledge and ability to evaluate current training processes is much more important!

What's Next?
We recognise the key to our success is our people. Through our internal training programmes, we provide continuous development opportunities to help refresh your current management abilities and to realise your career ambitions.
So if you're experienced people manager looking for a new challenge, why not apply today and find out 'What's Next?'

- Bonus Scheme
- Pension Scheme
- ShareSave Scheme
- Life Assurance
- Staff Discount