Marketing Executive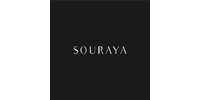 souraya.co.uk/
Company description
SOURAYA is a dynamic and edgy Ready to Wear brand that specializes in evening wear.

Our designs are inspired by couture and promise a high quality and a luxurious feel with accessible prices.

Our products are sold on our online and social media platforms and in our showrooms located in London, Paris and Beirut.


We like to think of SOURAYA not only as a brand but as a universe where couture and eccentricity meet and make themselves accessible to women all around the world.


Although we only launched in 2017, we have already dressed influencers and celebrities with more than 2 million Instagram followers as well as featured in international publications such as Harper bazaar, Marie Claire, L'Officiel, Hello magazine and many more.
Job description
Working in the fashion industry, you will have the opportunity to create marketing campaigns with the aim of increasing revenue through online, digital channels, and social media platforms such as sourayaworld on Instagram. This is a varied marketing executive role in a fast-paced and vibrant company.

We are looking for a forward-thinking, hands-on and analytical Marketing Executive to drive and execute the marketing strategy for Souraya, a dynamic, edgy online evening wear brand. The primary objective is the acquisition of new customers through online and digital channels.

The Role:

You will coordinate and implement all marketing activity with the aim of generating new clients alongside growing the revenue from existing clients. Specifically, you will:


•Manage SEO (Search Engine Optimization), PPC (Pay Per Click), email, content and social media marketing campaigns


•Devise and implement creative content for all communication channels and platforms, inclusive of Instagram, Facebook, Shopify and Google ads


•Continually develop our online presence to attract quality traffic to our digital Shopify platform www.souraya.co.uk


•Research and recommend new technologies, tools and channels to drive sales and increase brand awareness


•Create seasonal promotions with content tailored to specified target audiences



•Establish regular KPI (Key Performance Indicators) reporting and dashboards for all social media accounts, SEO, PPC, display and affiliates.
Profile
• Experience in e-commerce and driving revenue via online and digital channels
• Highly skilled in online and digital marketing
• Identifying and running KPI reporting and dashboards Team worker with the ability to act autonomously and on own initiative
• Specialized and experienced in driving sales through social media