Mandarin Speaking, Luxury Sales Consultant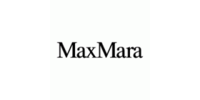 gb.maxmara.com
Company description
In 1951, Achille Maramotti, freshly graduated in law, decided to dedicate himself to haute couture; a family passion passed down from his great-grandmother Marina Rinaldi, who in the late nineteenth century operated a luxury fashion house in the heart of Italy.

His desire was to produce high-quality manufactured women's clothing. This was a somewhat avant-garde idea in the Italy of the time, where fashion was still an exclusively hand-crafted activity.

Today, Max Mara Fashion Group boasts a portfolio of seven brands, ranging from ultimate luxury lines to casual chic.

"Weekend by Max Mara represents casual chic, the brand was created in 1984 to match the Max Mara woman requirement for more casual but chic garments."
Job description
We are currently seeking Mandarin speaking sales consultant for a central luxury retail store .Previous experience in sales is essential.

Please note we have temporary and permanent positions available for this role.
Profile
Successful candidates will be friendly, cheerful, passionate, well spoken and well presented, flexible and hardworking, have initiative and strong sales skills.

Also, you need to:

- have previous experience in retail;

- be highly motivated to achieve personal and team goals, while continuously maintaining high standards;

- have the ability to deliver an exceptional customer experience, to develop and maintain strong relationships with clients;

- have excellent English and Mandarin.