Maitenance Technician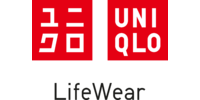 www.uniqlo.com/uk/en/home
Company description
UNIQLO is a modern Japanese company that inspires the world to dress casually.

UNIQLO has enjoyed strong growth by offering high-quality casual wear at reasonable prices based on its SPA (Specialty Store Retailer of Private Label Apparel) business model, which spans product design, manufacture, distribution and retail.

The first UNIQLO store opened in 1984 in Japan. UNIQLO now has more than 1900 stores and worldwide operations, including the U.K., China, Hong Kong, South Korea, the United States, France, Singapore, Russia, Taiwan, Malaysia, Thailand, Germany, Belgium, Australia and Canada.

Part of the Fast Retailing group, UNIQLO is truly determined to achieve the goals in the group's mission statement: "Changing clothes. Changing conventional wisdom. Change the world." and to become the #1 Retail Apparel Group in the world.
Job description
UNIQLO UK is currently looking to recruit a Maintenance Technician to carry out maintenance procedures, safely, in stores and office. At UNIQLO, we are all dedicated to offering an enjoyable shoping experience for our customers; this could not be achieved without the maintenance team working closely with store managers to sustain store appearance and safety.

Key Responsibilities:

- To ensure all shops installations are of the highest standard.
- Maintain good customer relationships with all shop staff and provide basic operating procedures also instruction on how systems work.
- Carry out shop visits and maintenance on an on-going regular basis as instructed by you Line Manager.
- Log any concerns, incidents and feedback from customers.
- Liaise with Stores regarding the work to be undertaken, referring to instructions given on worksheets.
- Carry out maintenance/repair/ installations as per instructions ensuring work is completed and equipment's working efficiently.
- Report any additional defects found.
- Be the point of contact for Lifts and Escalators
- Comfortable working towards defined Service Level Agreements (SLA's) and Key Performance Indicators (KPI's).
- Immediately report to the Facilities manager regarding any defects or issues that are considered unsafe or dangerous.
- Accurately complete all service related reports and submit them on Service channel, our online Facilities platform
Profile
- A back ground as being an all-rounder in general maintenance, including Decorating, carpentry.
- Strong electrical/electronic engineering bias and the ability to demonstrate basic mechanical skills.
- Experience within a service/maintenance role in a fast paced environment.
- Ability to read and interpret electrical wiring drawings/diagrams.
- Must be a team player and build relationships with the store teams.

Field Service Technician Benefits:

- Salary £27,000 -£30,000 Basic
- Bonus Scheme
- Travel loan
- Mon - Fri 7am – 15.30
- Company Pension scheme.
- Laptop, mobile phone, tools and PPE provided.