Luxury Womenswear Retail Sales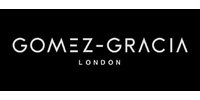 gomez-gracia.com
Country :

United Kingdom

Region :

County :

Greater London

Town :

LONDON
Category :

Contract type :

Availability :

Full time

Salary :

Base of £25000 - £30000 plus commission

Experience :

2 to 5 years

Starting date :

June 1
Company description
East London edginess meets the West End class – a modern twist on classic silhouettes. Class without being stuffy, cheeky fun and playful twists creating modern luxury…

Gomez-Gracia is the intersection of effortless elegance and feminine confidence. Featuring understated daytime chic with sophisticated details that are just right for twilight, a Gomez-Gracia garment makes any outfit an event.

Empowering, feminine, and refined — Gomez-Gracia is about sensual silhouettes and flattering cuts. The combination of luxury, hand-sourced, textured, and often contrasting fabrics, is tempered by tongue-in-cheek details to make Gomez-Gracia the perfect designer for the work-hard, play-hard woman who loves to express herself.
Job description
Gomez-Gracia is looking for a highly motivated sales person with an existing high calibre client black book to join our team for a maternity cover of 6 months.

The successful candidate will be creating partnership opportunities with third parties such as corporations, charities and private individuals to co-host curated sales events.You will be be creating events, as well as selling via private appointments our women's high-end designer clothing .

This is a unique and fantastic opportunity for uncapped earnings at high commission rates coupled with a salary and other perks such as travel to exciting places.

The clothing is feminine and sexy, with classic silhouettes that have a modern twist. We have a loyal customer base and extensive celebrity following.

You will be required to manage your own clients selling current inventory and taking forward orders. Additional support will be provided in the form of access to our existing client database to to make appointments.

Key tasks

- Selling is number 1 - You will have a target that you will be expected to hit every month
- Provide exceptional customer service experience; listening to customer needs and how best to fill those needs from your excellent knowledge of Gomez-Gracia's products and heritage
- Knowledgably advise clients on luxury fashion trends and developments, demonstrating a passion for fashion and luxury products
- Build and strengthen customer relationships; become a trusted fashion adviser. Exceed their needs
- Update and monitor our CRM tools to ensure customer retention
- Foster open, constructive communication with team members, be collaborative and find effective solutions
- Contribute to the visual merchandising in accordance with Gomez-Gracia standards
- Manage inventory replenishment and existing merchandise
Profile
Please only apply if you meet the criteria below:

Key Requirements

- Black book of existing clietelle for luxury womenswear a must. You will need to hit the ground running

- Travelling for our shopping events. Many of our events take place in the United States

- Ability to think outside to the box

- Proven sales track record

- Self motivated

- Excellent phone & communication skills

- Proven experience in a similar role (outside of fashion is OK)

- Ability to drive and exceed individual results

- Deep passion for fashion and luxury

- Thorough understanding of the brands concept and our demographic

- Excellent commercial awareness and customers attitude

- High flexibility and ability to adapt to different customers

- Interest in luxury fashion

- Fluent English, other languages would be a plus