Luxury Sales Assistant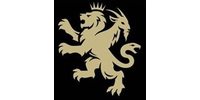 2039290526
chimerarecruitment.com/staff/
Country :

United Kingdom

Region :

County :

Greater London

Town :

LONDON
Category :

Contract type :

Availability :

Full time

Salary :

£10 - £11

Experience :

Student

Starting date :

ASAP
Company description
Chimera Recruitment is an agency specialising in luxury retail counter support, promotions and events. We pride ourselves in providing exceptional sales specialists with an unparalleled industry knowledge, trained by the leaders of the perfume and cosmetic industry, combined with the highest grooming standards and unrivalled sales techniques. The team have years of experience on both sides of the business and we understand your needs better than most.
Job description
Promotions:
PRODUCT LAUNCHES
This is really exciting and engaging work and it requires a certain type of person to work within it. Some events may not be sales driven and more promotional but this all depends on the client. You need to be very personable and have the ability to interact freely with members of the public. Diligence and a dedication to reaching your daily target is also very important. We reward anyone that achieves this.

Counter Cover:
TEMPORARY RELIEF
You will be providing a face, a first point of contact to most customers, either at counter or installation, whether this is in-store or out in the field, you'll be doing what you do best. You will engage and interact with hundreds of people on a daily basis and it will be your job to leave a lasting impression. You have to be able to constantly adapt and change to your customers needs, providing them with the right balance of personality and salesmanship.
Profile
Are you a Student looking for flexible work?

Chimera Recruitment is an agency specialising in luxury retail counter support, promotions, and corporate hospitality. We pride ourselves on providing exceptional brand specialists, with unparalleled industry knowledge, and unrivalled customer journey techniques.

We have assembled a team with years of experience, on both sides of the business, and believe it's time for a new solution to luxury staffing.

To streamline your application process please apply through (www.chimerarecruitment.com) our website by clicking the 'Apply Now' button and following the instructions.
Contact
Matthew