Luxury Ladies Rtw Part Time Senior Sales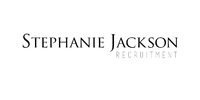 02082451192
www.stephaniejacksonrecruitment.com
Company description
Stephanie Jackson Recruitment
Job description
Are you looking for that permanent flexible role in the luxury retail sector 3 days a week? Our client is looking for a senior sales associate for their beautiful boutique in Knightsbridge. A great opportunity to join a fast-paced team and hit the ground running.
Profile
The role:
Maintain a high level of customer service
Ensure exceptional personal service to all the customers and leading by example
The ability to connect with your client and undersatnd wants and needs imminently
Supervision of your team ensuring efficiency and effectiveness
Ensuring store standards are kept high, including: VM, stock control, staffing rotas, housekeeping and promotional activity.
About you:
Highly presentable, outgoing and a strong affinity for the brand
Enjoy selling a product you are passionate about and appreciate the importance of outstanding product knowledge
The ability and desire to meet sales targets with drive and ambition
A team player with the ability to be flexible and work under pressure
Have the ability to take ownership of the store and treat it like your own business
2-3 years' experience within the luxury sector and proven longevity essential
The ability to deliver a personable service
Is familiar with personal styling with an attention to detail
Has a flair for clienteling
Specific needs
Essential to have luxury experience and flexible with working 3 days across 7 days.
Contact
Stephanie Jackson Recruitment