Jewellery Product Development Internship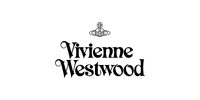 www.viviennewestwood.com
Country :

United Kingdom

Region :

County :

Greater London

Town :

LONDON
Category :

Contract type :

Availability :

Full time

Experience :

Student
Company description
Well known fashion Company based in Battersea London
Job description
Job Description
The London office of Vivienne Westwood is currently recruiting an intern to assist in the Jewellery Department.

This voluntary work experience will be to assist the jewellery developer's with all aspects of their jobs, offering a unique learning opportunity.

You will obtain a valuable insight into the collection from initial research and sourcing, through to design development.
Profile


Main responsibilities will involve:

- General admin task
- Working on written presentations, selling books and spec sheets
- Researching new materials/components, contacting suppliers
- Assisting with archive jewellery and press request







Specific needs
- You will need to be adaptable, and helpful and above all motivated.
- This position is for someone who is truly interested in learning and being part of a team.
- Good communication skills are a must as should be the applicants spoken and written English.
- The candidate must have a good working knowledge of Photoshop, InDesign, Word and Excel.