Finance Manager (Retail)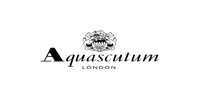 Headquarters 43 Great Marlborough Street London W1F 7JL
www.aquascutum.com/
Company description
Aquascutum is a British luxury fashion brand famous for heritage fashion since 1851 producing iconic trench coats, ready-to-wear, and fashion accessories. Renowned for the quality of its products and the standards of customer service.
Job description
About the role: Aquascutum are looking for a Finance Manager, reporting in to the CEO, whose main responsibilities include:
- Monitoring, controlling and reporting of all company assets and financial results;
- Analyse and report on company performance against agreed targets and challenge anomalies;
- Build yearly budget models.
Profile
General responsibilities:
Preparation of monthly financial accounts with a key focus on reconciliations and balance sheet items. Reviewing and preparing commentary for reporting and statutory accounts of Aquascutum 1851. Also to liaise with the auditors;
Responsible for the monthly management and divisional accounts preparation, including cost and variance analysis;
Develop and monitor key business and systems controls and processes to ensure that there is compliance
Monitor and analyse spending against budgets and liaison with cost centre managers to review it. Ensuring all expenditure has appropriate approval authority;
To develop improved stock reconciliation procedures, including responsibility for all aspects of stocktaking; review of costing procedures;
To work with Management and Department Heads for the preparation of the Annual Budget and Quarterly Forecasts;
Working on business critical tasks and completing projects that contribute to the strategic decision making function and help to accelerate the business forward in order to reach success above and beyond projected targets;
To prepare all taxation information requested by our tax advisors and HMRC and their international equivalents;
Overall management of relationships with Government agencies, such as HMRC, ensuring full compliance with information submission and timetables;
Establish and implement short and long term departmental goals, objectives, policies and operating procedures;
Implementing and reviewing accounting systems in response to changes within the business and ensuring that all internal controls are operating effectively and efficiently;
Staff management, development and training
To manage, motivate and develop the Finance team to effectively accomplish the department's goals and objectives.
About you:
Strong financial accountant;
Good practical experience of budgets and forecasts;
Strong record on reconciliation and controls;
Qualified ACA/ACCA/CIMA;
Hands on role managing a small team;
Retail experience preferred.
Contact
The Recruitment Team at Aquascutum