Digital Marketing Manager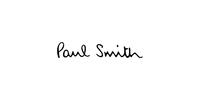 www.paulsmith.com
Company description
Founded in Nottingham in the 1970's, the Paul Smith collections have become internationally recognised and Paul Smith is one of Britain's most renowned and successful designers. Up until the age of 16, Paul had wanted to be a professional cyclist, but a serious accident set him on a different path. Once out of hospital Paul fell in with a group of art students. They talked constantly about art, architecture and design and Paul found himself longing to be part of that exciting world. From its origins in one small shop in Nottingham in 1970, Paul Smith has grown into a global business, selling in six continents. Comprising of complete clothing, shoe and accessory collections for men, women and children; representation is further extended by associated product licenses where the potential of the brand has been recognised by key licensees in the fragrance, eyewear and interior businesses.
Job description
Could you be our next Digital Marketing Manager?

This sought after position requires the successful candidate to promote and extend the Paul Smith brand through the implementation and management of the digital strategy. Working with the Head of Department to plan and report to the wider business, ensuring key financial targets are considered against all activity. You will run the day to day management of Paid Search, Paid Social, Affiliates, Email and Digital Advertising. Utilising the customer golden record to inform and execute marketing plans and campaigns. Overseeing the email marketing campaigns, the development of the customer segmentation strategy and the selection of data for targeted lifecycle, tactical and editorial email campaigns.
Profile
Responsibilities:
• Working with the Head of Marketing & Digital and key stakeholders to ensure brand messages, digital assets and commercial strategy are implemented in a consistent way across all Digital channels.
• Monitor sell through and stock volumes throughout the season with the Ecommerce and Retail teams and adjust Digital Marketing plans accordingly.
• Support the Head of and Director of Marketing with projects including paid channel strategy for key seasonal campaigns, content optimisation and international expansion.
• Measure and analyse the impact of digital activities against budget by establishing a relevant reporting structure.
• Act as the day to day BAU (Business As Usual) contact for all digital agencies, delivering marketing and ecommerce updates.
• Ownership of the digital marketing spend, working with Head of and Director of Marketing on financial year planning and management of in season budgets.
• Digital Innovation: maintain Paul Smith's creative spirit by delivering innovative marketing initiatives.

Essential Experience and Skills Required:
• Educated to 2.1Degree level in Marketing, or a business related qualification.
• High level of computer literacy in Microsoft Office packages.
• A minimum of 4 years previous Digital Marketing experience in a fast paced environment.
• Credible experience of Paid Search/Social Media, SEO, Email, Affiliates and Digital Advertising.
• Able to create, plan and execute brand and online projects.
• Able to analyse and interpret financial data and information.

About You:
• Excellent interpersonal and negotiation skills, with clear and concise written and verbal communication.
• Highly systematic and well organised with the ability to prioritise own workload to meet set deadlines.
• A team worker who is self-motivated, reliable and helpful, with the ability to stay calm under pressure.
• Interest and knowledge of the market, current trends, international fashion market and media.
• Ability to work to set and strict deadlines in a fast paced environment.
• Flexible over working hours, to meet the needs of the business.

In addition to the annual salary this role attracts -
• A generous Clothing Allowance
• Discretionary discount on PSL goods
• Pension
• Flexi-time
• An annual leave entitlement of 33 days, inclusive of Bank Holidays

On applying please include:
• Cover Letter
• CV
• Your current salary and salary expectations
• The Job Reference number (this can be found at the top of the page).
• Please note the closing date for applications is 24/07/2019.