Design Merchandiser, Shoes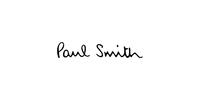 www.paulsmith.com
Country :

United Kingdom

Region :

County :

Greater London

Town :

LONDON
Category :

Contract type :

Availability :

Full time

Experience :

5 to 10 years

Job reference n° :

01516
Company description
Founded in Nottingham in the 1970's, the Paul Smith collections have become internationally recognised and Paul Smith is one of Britain's most renowned and successful designers. Up until the age of 16, Paul had wanted to be a professional cyclist, but a serious accident set him on a different path. Once out of hospital Paul fell in with a group of art students. They talked constantly about art, architecture and design and Paul found himself longing to be part of that exciting world. From its origins in one small shop in Nottingham in 1970, Paul Smith has grown into a global business, selling in six continents. Comprising of complete clothing, shoe and accessory collections for men, women and children; representation is further extended by associated product licenses where the potential of the brand has been recognised by key licensees in the fragrance, eyewear and interior businesses.
Job description
This unique opportunity requires the successful candidate to co-ordinate all aspects of the Paul Smith Men's and Women's Shoe collections. Producing the seasonal range plan that creates a balanced, directional and commercial collection. Candidates should have extensive experience within the shoe market. You will work in partnership with the Designers, Production Manager and Technical team to ensure the critical path, fabric selection, sampling, production, sales, licensing, budgeting and strategy are all successfully delivered each season.
Profile
Responsibilities:
• To take on the commercial responsibility for the Men's and Women's Shoe collections.
• To pinpoint the creative ideas which should be developed and ensure designs are commercially viable.
• Full involvement in the material selection process, including attending material fairs and finalising decisions.
• Responsible for the sample program - deciding how the collection is sampled, colour options to styles to optimise commerciality.
• Produce seasonal range plans, including sku's per product group and sample numbers based on sales from previous seasons and target growth areas.
• Responsible for the presentation of pre collection and main collection in the Showrooms and to the Sales team.
• Develop the seasonal pricelists in order to hit the company margin and sales targets.
• Responsible for seasonal sales projections.
• To attend all design meetings with Sir Paul Smith

Essential Experience and Skills Required:
• Extensive credible experience working at a senior level within a relevant Footwear brand in a commercial environment.
• Skilled and knowledgeable of the Shoe market both in the UK and Internationally.
• A thorough knowledge of shoe construction, materials, fabric and design.
• Experience of working to a critical path, with sampling and production.
• Experience of delivering price lists and meeting company margins and sales targets.
• Proven successful sales experience within the Shoe market.
• Experienced and confident in delivering presentations.
• Advanced knowledge of Microsoft Office packages and use of Excel.

About You:
• Highly tuned interpersonal skills with clear and concise written and verbal skills.
• Systematic and well organised with the ability to prioritise to meet set deadlines.
• A good listener with excellent negotiation skills.
• Influential, with a strong ability to build effective working relationships
• Culturally sensitive, with the ability to work with business partners in disparate locations.
• High level of attention to detail.
• Highly numerate and competent in analysis & interpretation of sales & production data.
• Self-motivated and able to use initiative.
• Able to travel in the U.K. and internationally at short notice.

In addition to the annual salary this role attracts -
• A generous Clothing Allowance
• Discretionary discount on PSL goods
• Pension
• Flexi-time

On applying please include:
• Cover Letter
• CV
• Your current salary and salary expectations
• The Job Reference number (this can be found at the top of the page).
• Please note the closing date for applications is 19/07/2019.