Creative Social Media Strategist For d2c Men's Grooming Brand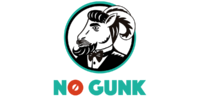 nogunk.com
Country :

United Kingdom

Region :

County :

Greater London

Town :

LONDON
Category :

Contract type :

Availability :

Part time

Salary :

£250-500

Experience :

Student
Company description
NO GUNK Is an award winning men's grooming brand which specialises in 100% natural haircare for men.

Last year we won the award for Best Male Hair Product 2018, and we were recognised once more as runners-up for the same award this year.

As a direct to consumer brand, we sell our products primarily via NOGUNK.COM and other online retailers in over 23 countries worldwide.
Job description
We believe in leveraging content and community in order to grow the NO GUNK brand.

We are looking for a highly creative Social Media Marketing Strategist to plan and execute our social media content including our Instagram feed and our blog, Funky Fella Weekly. We are looking for someone with a good sense of humour, who can communicate this in our brand tone.

Your role would involve:
Planning photoshoots for the NO GUNK brand
Sourcing/building relationships with models and photographers that fit our brand
Creating lifestyle content around haircare, men's lifestyle and health for both Instagram and Funky Fella Weekly, our blog.
Working closely with the Managing Director to brainstorm new marketing campaigns, guerrilla marketing strategies.

Students are welcome to apply. We are looking for highly creative individuals and are very open minded towards people with no previous experience.
Profile
.....