Computer Operations Analyst - Shift Rotation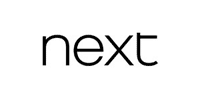 www.next.co.uk/
Country :

United Kingdom

Region :

County :

Leicestershire

Town :

ENDERBY
Contract type :

Availability :

Full time
Company description
You know Next, but did you know we're a FTSE-100 retail company employing over 43,000 people across the UK and Ireland. We're the UK's 2nd largest fashion retailer and for Kidswear we're the market leader. At the last count we have over 540 stores, plus the Next Directory and it's now possible to buy on-line from over 70 countries around the world! So we've gone global!
Job description
Reporting to the Support Operations Team Leader, the Computer Operations Analyst's role is to perform all operational duties to the highest standard and to lead by example.

Working in a team of 10, you will make sure that all tasks/jobs are completed accurately, on time and in line with the operations procedures. This specific role will involve all workloads are monitored and work is completed on shift (where possible).

Key Responsibilities

- Respond to hardware, software and application alerts within set guidelines
- 1st level diagnosis and incident logging.
- Ensure all issues are dealt with and escalated in a professional and timely manner
- Give advice and support and be able to make critical decisions whilst on shift
- Ensure communication of issues to other systems teams is in a professional manner
- Enforce procedures and documentation and ensure they are up to date
- Flexible to swap shifts to incorporate important rollouts/changes/activities
- Prepared to stay late/start early in the event of major systems outages and work additional hours
- Manage P1 and MI situations during shift
- Prepared to challenge existing procedure/documentation to ensure the work carried out is not only correct, but relevant
- Keep on top of the workloads and ensure outstanding calls are updated/closed
- Can push through new ideas to ensure the continued progression of the department.
- Prioritise tasks when busy
- Supporting systems and application changes (Monitoring/deployments)

This role operates on a rotating shift, 4 on, 4 off which covers 4 sets of continuous days, 4 off then 4 sets of continuous nights.
Profile
Essential
· Good decision making skills
· Demonstrate excellent communication skills (written and verbal)
· Have the ability to analyse and report on data
· Is able to work effectively under pressure
· Demonstrates the ability to adhere to standards and understands the importance of documentation
· Committed to personal and team development, with a willingness to learn new skills
· Good organisational skills
· Excellent at multi-tasking
· A strong work ethic with a 'can do' attitude
· A solid understanding of incident, change and problem management process
· Is aware of key business activities and can assess potential impact
· Excellent telephone manner
· Proactively improve existing skills, continuously seeking to expand business knowledge
· Able to interpret monitoring tools, analyses reports / alerts – there will be more of these developed over the next few months
· Confident to stand by decisions (e.g. when being pressurised to raise P1, callout etc,)
· Full UK driving license

Desirable
· Operational understanding of servers, storage, operating systems, networks and monitoring tools
· Good understanding of data centre components (power, cooling, UPS, generators)
· Previous experience of Computer Operations
Knowledge of Warehouse & Distribution Systems would be an advantage

- Bonus Scheme
- Pension Scheme
- ShareSave Scheme
- Life Assurance
- Childcare Vouchers
- Staff Discount
- On-site Nursery