Commercial / Sales Agent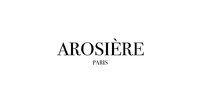 25 Ennismore Gardens Mews, SW71HY London
07500832059
www.arosiere.com
Company description
Founded in 2014 by the French Designer Hoda El Haddad, the label Arosiere offers an invariably glamorous hand embellished designs for event wear and ready to wear.

Luxury infiltrates every element of the brand. Her particularity is to mix high glamour and exacting technical know-how for the creation of a successful ready-to-wear label.

Arosiere design is underscored by contrasting fabric textures , sensuality of its shapes with soft volumes in luxurious chiffon, silks, satins and tulle. Her passion for the detail and a love of colour and print echoes her optimistic, feminine and consistently desirable collections across its ready-to-wear.Arosiere's work is an innate understanding of fabric and its applications.Fluid and classical silhouettes are combined and executed with disciplined details. Hoda El Haddad is renowned for breathtaking gowns, her collection represents anew generation of women with aglamorous signature, sophisticated femininity and a modern aesthetic which creating emphasis and drama
Job description
Arosiere Company are looking after a Commercial Agent, Fashion consultant for Marketing business developpment , worldwild strategy of luxury. With the Artistic director you have the opportunity to participate in a new adventure with rich and varied missions within a start-up.

In order to recruit customers and build brand awareness, your main missions will be to :

- Develop strategies to capture a new customer base for the e-shop and multibrand stores
- Manage customer orders from the E-Shop
- Ensure the smooth running of the commercial relationship with existing customers
- Design and edit some commercial design presentation book to Introduce Arosière label to buyers from multibrands store (like Net-à-porter , harrods , matches fashion, harvey nichols...)
- You will be responsible for doing phoning and communication to try to get our collection into those multibrand stores, to sell the collection, to constantly find sales strategy for worldwild.

- You are the responsable of the commercial / business strategy /marketing / sides.
Profile
You take full responsibility for a strategic and potential sector from customers and distributors. After developing a sales strategy in your area, you will develop the turnover thanks to your sales and negotiation skills, your regular presence with your customers and your relationship. Your success in this position will allow you to see your performance rewarded and valued.


Commercial training, you are recognized for your dynamism and your ambition. Beyond your ability to convince, you will organize your business with relevance based on a good analysis of your customer portfolio to prioritize and achieve your goals.
Contact
Hoda El Haddad