Brand Manager - Fashion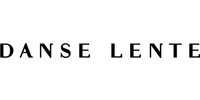 +442072415598
www.danselente.com
Company description
Danse Lente, which means slow dance in French, focuses on high quality handbags and small leather goods inspired by contemporary aesthetics and modern architecture. Each piece is conceived in depth in order to create a purpose-built product that will also create a unique experience to its predecessor. There is a playful and curious element to each design that appeals to a wide range of audiences.
Job description
We have an exciting opportunity for a Brand Manager who will be responsible for the development and execution of seasonal branding initiatives for Danse Lente. Working closely with the design team you will enjoy a creative, challenging and collaborative environment where your ideas, creative thinking and expertise will be as valued as your ability to get things done.


About the role
•Lead the development and implementation of overall strategy and execution for brand building initiatives that deliver on creativity and innovation. Including, but not limited to, pop-ups, wholesale events, retail events, new product launches, PR campaigns, collaborations etc.
•Work proactively with the team to identify strong brand storytelling opportunities and communications strategies that deliver a compelling mix of product focused, brand specific and editorial approaches.
•Brief and manage external PR agencies on a day to day basis ensuring the brand strategy is clearly defined.
•Identify and manage content and assets to be used online, for PR purposes and on social media.
•Responsible for written communication such as brand messaging, press releases, biographies, website copy, interview quotes etc.
•Stay in tune with global market trends and undertake regular analysis of the competitive environment.
•Conduct discussions with potential brand partners within fashion as well as other industries.
Profile
About you
3+ years experience in brand development within the fashion industry.
Bachelor's Degree in Fashion Marketing & Communications, Advertising, Arts or related disciplines
Strong problem solving, creative thinking and an entrepreneurial spirit are key to ensure success in this role.
Excellent project management skills and ability to work in a fast-paced, ambiguous environment.
A team player and an excellent communicator, with the ability to think on their feet.
Knowledge of fashion media and social media.
Customer-centric and results driven.
Experience with managing external agencies.
Specific needs
3 years of experience in brand development within the fashion industry.