Assistant Manager Westfield White City (Fixed-Term Contract)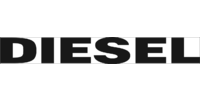 www.diesel.com
Country :

United Kingdom

Region :

County :

Greater London

Town :

LONDON
Category :

Contract type :

Availability :

Full time

Experience :

2 to 5 years
Company description
Diesel is an extra-ordinary fashion brand rooted in denim mastery. It is a truly worldwide organization, a tribe where extra-ordinary people work together to enable business success and to realize their full potential, passion and competencies.
Job description
Great opportunity at Diesel for an Assistant Manager position ready for a passionate individual to join the family!

Job description:

The Assistant Store Manager works with the Store Manager to achieve store sales and maximizing profitability through effective management of the store team, service excellence and implementation of company programmes, policies and procedures.The Assistant Manager will take full responsibility of the store in the absence of the Store Manager.

Key responsibilities and accountabilities:

Sales/Profit… Works with the Store Manager to achieve:

•store sales targets
•profitability through optimization of discounts, costs, stock loss, sell thru and stock turn
•Minimal stock loss by implementing and executing control policy and procedures
•regular stock takes as requested by Head Office
•store merchandise standards and needs through appropriate reports and store team feedback

People Management… Works with the Store Manager in:

•Managing recruitment process as guided by head office
•Maintaining and communicating payroll data, implement staffing rota
•Retaining accurate employee records including right to work documentation
•Identifying and managing performance issues according to company standard
•Leading by example at all times, be available as support to the team
•Support employee development needs and development plans
•Seek ways to motivate, engage and inspire team

Customer Service

•Be a Diesel Ambassador, represent the brand by instilling the importance of customer service within the team
•Promote exception service and foster long term relationships with customers

Operational… Works with the Store Manager to;

Maximise efficiency and protect business integrity by applying store operations policies and procedures provided by head office. Floor coverage to be efficient by utilising the scheduling tool provided to achieve business objectives and maintain Diesel standards, to ensure the store is clean, organized and meets Health & Safety regulations. Full responsibility for the cash desk, the cash desk procedures and store opening/closing security.

Visual Merchandising… Works with the Store Manager to;

•Ensure visual standards VM guidelines are implemented effectively
•Ensure regular feedback is given Store Management/Head Office to suit store commercial business needs.
Profile
Person Profile:

• Great people manager with excellent communication skills
• Service orientated, embeds to the team
• Must have previous retail store management experience
• Possess Computer Skills
• Attention to detail
• Commercial thinker
• Must be able to work within the retail store hours which may operate 7 days per week. Hours will be on a rota basis


If you're interested or know someone that would be, please get in touch! BE BRAVE!


We believe in Collaboration, Trust and Courage!

Ready to Join the Tribe?

Diesel supports workforce diversity. Our Tribe is an international and intercultural environment. We will evaluate all applications on the relative merits and matching with the position, regardless of colour, race, nationality, ethnic origin, sex, gender, sexual orientation, marital status, disability, parental responsibilities, age, religion, or belief.

Discover us at www.diesel.com

Diesel is part of the OTB Group. For all job opportunities within OTB Group visit www.otb.net/en/otb-career/