Assistant Designer Men's Leather Goods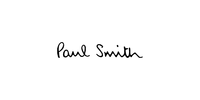 www.paulsmith.com/
Company description
Founded in Nottingham in the 1970's, the Paul Smith collections have become internationally recognised and Paul Smith is one of Britain's most renowned and successful designers.

Up until the age of 16, Paul had wanted to be a professional cyclist, but a serious accident set him on a different path. Once out of hospital Paul fell in with a group of art students. They talked constantly about art, architecture and design and Paul found himself longing to be part of that exciting world. From its origins in one small shop in Nottingham in 1970, Paul Smith has grown into a global business, selling in six continents.

Comprising of complete clothing, shoe and accessory collections for men, women and children; representation is further extended by associated product licenses where the potential of the brand has been recognised by key licensees in the fragrance, eyewear and interior businesses.

Through his five press offices in London, Tokyo, Paris, Milan and New York, Paul Smith is able to engage with international media, maintaining a leading profile in fashion, business and lifestyle press around the world.

In honour of his achievements in fashion design Paul Smith received a CBE by HRH The Queen in 1994 and later, for his services to the British fashion industry, Paul Smith was awarded a Knighthood by HRH The Queen on November 2000.
Job description
An exciting opportunity has arisen in our London Head Office, for a talented and creative Assistant Designer. Working with the Head of Design for Men's and Women's Leather Goods to research and develop Men's bag and Small Leather Goods, developing design specifications as well as general administration and studio duties to ensure the smooth running of the department.
Profile
Responsibilities:
• To assist the Head of Design and the Men's Leather Goods Designer on a daily basis, from initial concept through to pre-production for Men's Bags and Small Leather Goods.
• To assist with the research and formulation of design boards and the development of design ideas and themes.
• To assist in developing materials in collaboration with the Raw Material Development Manager.
• To develop clear and accurate design specifications, with communication to suppliers and manufacturers.
• Cost awareness in design to reach target prices set by the Head of Accessories.
• Clear communication of any final design amendments made following salesmen's samples with the Production team.
• To set up and maintain accurate technical information and material archive information.

Essential Experience and Skills Required:
• Educated to level 2:1 in a Fashion Design degree, or an equivalent relevant qualification or practical attainment.
• Advanced level of computer literacy in Illustrator, Photoshop & Microsoft Office packages.
• Previous credible experience of working in a design studio, in particular working with leather bags and small leather goods.
• Extensive knowledge about all aspects of the design development process for leather goods, including the creation of technical diagrams and specifications in set time-frames.
• Intuitive and skilled knowledge about the Accessories market, with key understanding of trends and researching trends within the Accessories market.
• Experience of working with business partners and customers across the UK and internationally, with knowledge and awareness of how factories operate.

About You:
• Highly motivated and proactive person.
• A strong ability to communicate with people at all levels and build effective internal and external working relationships.
• Able to produce excellent accurate and detailed drawings, working with design programs or freehand.
• Excellent planning and organisation skills, able to work to tight deadlines.
• A well-presented individual, with a notable flair for fashion and style.
• A unique and imaginative creative flare.
• Able to travel in the UK and internationally.

In addition to the annual salary this role attracts -
• A generous Clothing Allowance
• Discretionary discount on PSL goods
• Pension
• Flexi-time
• An annual leave entitlement of 28 days, inclusive of Bank Holidays increasing by one day per year up to a maximum of 33 days