Workroom Coordinator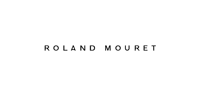 8 Carlos Place London W1K 3AS
02075180700
www.rolandmouret.com
Country :

United Kingdom

Region :

County :

Central/West End

Town :

LONDON
Category :

Contract type :

Availability :

Full time

Salary :

Up to £28,000 per annum doe

Experience :

2 to 5 years
Company description
Roland Mouret is a luxury womenswear brand based in London and famed for the iconic galaxy dress.
Job description
We are looking for a Workroom Coordinator to join our busy team, based in London Bridge for a varied and exciting role. From February 2018 the role will be based in Deptford.

Salary: Up to £28,000 per annum DOE

NOTES

Please include current salary and salary expectations with your application.

Unfortunately we cannot sponsor visas.

No agencies please, if necessary please contact HR directly.

Job Purpose

To lead the technical development process in the Workroom across all collections under the guidance of the Workroom Manager, meeting Roland Mouret objectives with regards to quality, fit, construction and standards of manufacture

Product Area: Womens Ready-to-Wear, multi-product.

Essential Responsibilities

To follow all projects in the Workroom, to include all RTW collections, Red Carpet, Retailer Exclusives, Signature, Bridal, Bespoke/ Special Projects.

To lead the technical development process in the Workroom across all projects, following the collection from initial design handover right through to production handover, by working closely with the Design Team / Collection Development Team/ Workroom Team/ Technical Team/ Production Team.

To be present at all design handovers and fittings, advising and solving technical issues that arise throughout the development process.

Fit and assess all toiles/ samples prior to each RM fit meeting.

To action pattern cutter/ machinist/ sample cutter/ fit model bookings in line with the critical path and annual department budget, under the guidance of the Workroom Manager.

To work closely with the pattern cutting and machinist teams to ensure RM standards are adhered to in terms of pattern measurements, fit, and construction techniques, taking into consideration production manufacturing processes and cost.

To prioritise and oversee creative pattern cutters/ Gerber pattern cutter/ machinists/ sample cutter/ admin assistant/ intern workloads.

To create weekly schedules/ work planners/ fit lists for pattern cutters and machinists, booking/ cancelling freelancers accordingly in a timely manner in reaction to workload.

To have an excellent understanding of annual department budgets and ensure spend is monitored continuously and concerns flagged to the Workroom Manager.Ensure work completed by pattern cutters and machinists is done so in a timely, cost effictive manner.

To oversee Workroom Admin Assistant, ensuring trackers and invoices are completed daily and passed to accounts in good time.

To work closely with the Workroom Technologist, primarily on prioritising tech sheet/comments writing based on collection deadlines.At busy periods to aid in tech sheet/comments writing alongside the Workroom Technologist, to the standard required.

To ensure tech sheets and cutting instructions are updated by the Workroom Technologist throughout the development and sampling process, handing over fully finalised tech packs to Technical/ Production.

Action all in house fuse/ bond testing for new season fabrics, documenting results and swatches ready to hand over to the production department at close of season.Concerning results to be sent to fuse suppliers and factories for further testing and followed through thoroughly with end results.

To lead the creation of all sample packs for the factories to include; Tech Sheet, Cutting Instructions, Pattern (supplied by Gerber), Pattern Measurement Sheet, Noted up Toile, Fabric and Trims.

Communicate with UK, and overseas factories, working closely with them to ensure all fit and quality standards are understood and maintained throughout the sampling process.

Visit factories when possible for quality inspections throughout the sampling process, reviewing any manufacturing issues.

Type comments/ updates etc. into the production notes prior to production fittings.

Attend production fittings and internal finishings meetings, ensuring all history of the collection/ information is handed over clearly and concisely to Technical/ Production teams.

Additional Functions

Attend Critical Path meetings.

Assist in the general admin and record keeping of the Workroom dept.

Responsible for ensuring the Pattern Tracker is updated on a daily basis by the Workroom Technologist and Gerber Pattern Cutter.

Research and book size 8 fit model castings.

Source and/ or develop garment internals such as fusings, canvas and shoulder pads, working closely with suppliers and handing over to CD/ Production thoroughly.

General

Flexible to work between both central London workrooms when required.

Some weekend work and foreign travel may be required.
Profile
The Ideal Candidate

Knowledge and Skills

Experience working in a similar environment within a similar company.

To have good knowledge of garment construction and manufacturing methods.

To have an understanding of sizing and fitting.

To have a basic knowledge of grading.

To have a logical and pro-active approach to problem solving.

Experience in Luxury, Premium or high end High Street preferred.

Excel - Intermediate level.

Good at working on own initiative.

Good at leading a team of Pattern Cutters/Machinists/interns etc.

Ability to work at a very fast pace.

Attention to detail.

An interest in our brand.

You must have the right to live and work in the UK.
Contact
Ryan Tuckwell