Temporary Customer Service Assistant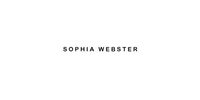 Zetland House 109-123 Clifton Street London EC2A 4LD
02031502961
www.sophiawesbter.com
Country :

United Kingdom

Region :

County :

East London

Town :

LONDON
Category :

Contract type :

Availability :

Full time

Salary :

£7.50 per hour

Years experience :

2 to 5 years
Company description
British accessories designer Sophia Webster founded her eponymous label in 2012, and has become renowned for combining feminine design with a sophisticated approach. A graduate from the distinguished Cordwainers College and The Royal College of Art, she debuted her first collection for Spring/Summer 2013. Her products now have an international presence and are distributed in over 200 retailers worldwide.
Job description
The role will be focused on all customer enquiries to the Sophia Webster Head Office. This role will be part of the Ecommerce Team and will report to the Ecommerce Manager. The successfully candidate may also spend one day a week in our Mount Street store to ensure consistency between in store and online procedures and keep Customer Service to the highest standard.
Profile

Prioritizing the Customer Service emails
Dealing with complaints in an efficient and positive manner
Helping customer's with every request whilst adhering to the Sophia Webster Customer Service procedures.
Being the first port of call for all customer phone calls.
Gaining customer feedback with every interaction.
Processing refunds.
Performing security checks on all flagged orders through our security platform.
Reporting on returns, cancelled orders and repairs.
Communicating effectively with all members of the Sophia Webster team to ensure each customer has the best possible experience.
Specific needs
•Minimum 2 years experience in online Customer Service with a high end retailer or brand
• Team player
• Highly organised, self-motivated and confident.
• Experience of communicating with customers in a patient and friendly manner.
•Computer skills-Outlook, Word and Excel
• The ability to work out of hours on occasion.
• Commitment to working for a young, dynamic and innovative brand with an independent mind- set.
▪Show flexibility if needed to cover various roles within the Ecommerce Team.