Studio Assistant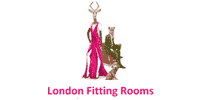 10 Deane House Studios 27 Greenwood Place NW5 1LB London
02074319993
www.londonfittingrooms.com
Country :

United Kingdom

Region :

County :

North West London

Town :

LONDON
Category :

Contract type :

Availability :

Full time

Salary :

According to experience

Experience :

2 to 5 years

Starting date :

26/03/18
Company description
London Fitting Rooms offer a personal alterations and tailoring service for designer stores, private clients and red carpet events.
It specialises in designer wear, bridal and delicate garments for both men and women, from fur to beaded wear.

We operate from a bright and airy studio in London and we have a friendly, hard working and positive atmosphere.
Welcome to our luxurious world of alterations.
Job description
Your role is to work within the workroom organisation team in our fast paced studio, and help deliver high quality alterations at the correct price on tight deadlines.

This includes booking the garments within our computer system applying existing procedures, and making sure that the work description is clear for each garment. You also will be distributing the work to the tailors according to their skills and finding technical solutions on how the work should be carried out.
You will help with the quality control of the alterations once the tailors have done the work and make sure that they are being produced to our high quality standard, priced and prepared for the clients.

Your role includes:
-Understand and apply existing procedures to enable a smooth workroom production
-Discuss and find technical solutions with the tailors on the best way to do the alterations, always keeping the original finishing.
-Allocate work to tailors according to deadline priorities and tailor skills
-Make sure garments are altered and finished to our high quality standards.
-Meet deadlines, often at short notice
Profile
For this role you will have:

- Strong technical skills
- Menswear and womenswear knowledge
- Fitting abilities and a good knowledge of garment construction
- An understanding of the high demands of the luxury market
- Good communication skills and the ability to report to the manager
- Excellent attention to details
- A can do attitude
- A positive and problem solving orientated mind
- Ability to work under pressure -and enjoy it
- Basic computer skills

Please note that the work includes some Saturdays.
We will contact you only if you are requested to come to an interview.
Please note that a day trial might follow your interview.

Contact
Sophie Weyeneth