Store Administration Manager – Luxury Fashion/Lifestyle – Bond st - £38k - £42k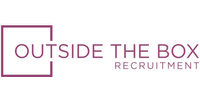 07815939515
www.otbrecruitment.com/
Country :

United Kingdom

Region :

County :

Central/West End

Town :

LONDON
Category :

Contract type :

Availability :

Full time

Salary :

£38k - £42k + £6k bonus + £2,400 travel & lunch -

Gold Offer (>£40,000)

Experience :

2 to 5 years

Starting date :

ASAP

Job reference n° :

VR01080
Company description
Outside The Box Recruitment is a boutique specialist recruitment consultancy that has been created to offer a personal consultative service. We focus on the luxury and premium sectors of Fashion, Retail, Lifestyle, Fine Jewellery and Beauty. With over two decades of expertise in these sectors, we can be your expert partner in identifying the ideal candidate or next career move.
Job description
A new opportunity is now available for a FLAGSHIP STORE ADMINISTRATION MANAGER based at a stunning flagship store on Bond Street.This is a great opportunity to continue your career with one of the most sort after luxury global heritage brands.

Our client has been designing luxury timeless, fashion, leather goods, jewellery, accessories, homewares for over one hundred years, for royalty and high net worth clients.

Role:
Reporting direct to the Store Director you will be responsible for a team of 3 direct reports: Security Guard, Leather Artisan, After Sales Co-ordinator

HR Administration
•Prepare the stores staff Rota's (30+ staff)
•Follow-up and consolidate overtime, paid leave, sick leave, accident and plan medical examinations.
•Collation of HR related documents, including but not limited to, appraisals, records of conversation meetings, probationary reviews, incident reports.
•Conduct return to work interviews with staff where necessary - keeping Store Director updated.
•Manage petty cash and refund of staff expenses.
•Consolidate CV received at store level and communicate to HR department.
•Liaising with Assistant Managers: integrate new staff, preparing Induction Programs for new recruits, enabling them to integrate into the store environment with ease.
•Manage/coordinate Bank Transfer File with Accounts Department. Liaising with customer, ensuring Bank Details are provided, assisting associate in this process.
Store orders
•Manage staff uniforms (fitting, order, remittance, alterations, dry cleaning, and spare uniforms).
•Order office stationery, drinks and food, and other relevant tools, coordinate with suppliers, control delivery and invoicing.
•Follow-up general costs.

Assistance to Store Management
•Internal communication: information / email dispatch, notes, update organization chart, contact list.
•Client communication: complaint management (emails, letters)
•Diary management (appointment, meetings…)
Support to the Cashiers
•Regularly support till closing with sales teams and cashiers.
•All procedures for till processes.
•Responsible for cash remittance, exception reports and manual movements.

Stores Maintenance
•Be responsible for store day-to-day maintenance (lighting, cleaning, and access): coordinate with suppliers and Head Office, ensure timely interventions and control the quality.
•Maintaining high standards of housekeeping and organizations for the Back of House.
•Responsible for health & safety procedures.
•All relevant Maintenance/Operations Files are kept updated: Electrical: FM Global: Company Insurance for Fire & Flooding etc.

Security
•To manage the security officer and ensure all goods are security tagged and are regularly being checked.
Adhoc
•Reporting analysis of all stores KPI figures
•CRM analysis
•Key holder
•Manage complaints
Profile

Ideal Candidate
• 2 yrs + experience in an administrations / operations manager position, preferably in a large fashion or retail store
• Very organized, rigorous and reliable, able to organize his/her work autonomously
• Solution finder
• Able to command respect with reportees, management, complaining customers
• Client- and service-oriented,
• Very good English, written and verbal communication skills
• Proficient with Excel / IT tools
• Team player - first experience of management appreciated if supervising security and/or tailor and artisan
• Professional with ability to work efficiently and accurately under pressure.

Additional to salary is: up to £6,000 bonus, £2,400 towards lunch & travel allowance, free uniform, discount, 33 days hols, cont. pension, and private health

Only successful candidates will be contacted.

Contact
Charmain Gyles-Ferguson