Showroom Sales Executive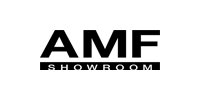 7 RUE AUBER, 75009 PARIS
0648513980
www.amfshowroom.com
Company description
PARIS-BASED HIGH-END DESIGNER WOMENS SALES SHOWROOM WITH INTERNATIONAL REACH.
Job description
SHOWROOM SALES ASSOCIATE IN LUXURY WOMENS FASHION AND ACCESSORY SHOWROOM BASED IN CENTRAL PARIS. THIS IS A GREAT OPPORTUNITY FOR THE RIGHT PERSON.
Profile
MUST HAVE PAST EXPERIENCE IN LUXURY SALES SHOWROOMS.
WELL PRESENTED.
MUST BE FLUENT IN BOTH FRENCH AND ENGLISH. OTHER LANGUAGES ARE A BONUS.
POSTIVE ATTITUDE.

Specific needs
FRENCH/ENGLISH SPEAKER
WELL PRESENTED
EXPERIENCE IN SALES SHOWROOMS.
PRO-ACTIVE ATTITUDE. EXPERIENCE IN WHOLESALE SALES IN MULTI-BRAND LUXURY WOMENS SHOWROOMS
Contact
ANTHONY FLAMOS