Showroom Executive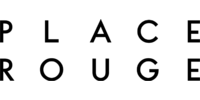 PLACE ROUGE SHOWROOM 4 TRINITY MEWS LONDON W10 6JA UK
07974578482
www.placerouge.co.uk
Company description
Established in the UK in 2003, PLACE ROUGE is a London based wholesale agency specialised in Russia and Ex USSR countries.

We represent 20 Fashion brands including
ZIMMERMANN, ALEXA CHUNG, BELSTAFF, SOPHIA WEBSTER, TEMPERLEY LONDON and VINCE to name a few.
Job description
PLACE ROUGE is looking to expand its team with a bright, resourceful and motivated Showroom Executive with experience in the Fashion Industry.
This role will be based at our new offices in White City from Feb 2018.
This role demands exceptional organization, planning and prioritization skills, with impeccable attention to detail and the ability to multitask effectively.
You will work with European brands and Russian retailers on a daily basis and will need to forge close working relationships with them.
A great opportunity to shine in this exciting and growing business.

Your role:
- Be in charge of the sales diary:
Setting up appointments with buyers to come and view our new Collections Manage complex calendar and scheduling requirements internationally
- Showroom Sales:
From our London and Paris Showrooms during Fashion Weeks
- Managing orders throughout the selling season:
Entering them on the system Liaising between our brands and our clients Supplying order confirmations
Help chasing payments & deliveries
- Planning and organizing business trips:Arrange international travel itinerary and hotel bookings as required
Dealing with the entire logistics involved- Assisting the team on a daily basis:Manage and process all mail and email correspondence as required
Managing and maintaining an effective computer based filing system
Assist with the preparation of presentations, etc
- Managing samples:
Setting up & merchandising the showroom with new collections and sending them back- Staff training and merchandising:
Going on Territory visits to deliver staff training
Merchandising the collections on the shop floor, in line with the brands guidelines- Assist with PR duties:
Updating our website on a regular basis Updating files with editorials
Profile
The successful candidate will be a Russian speaker, with a high level of integrity and discretion in handling confidential information and professionalism in dealing with senior professionals inside and outside the company is imperative.
You will possess the ability to complete complex tasks and projects quickly with little guidance, react with appropriate urgency to situations that require a quick turnaround, and be able to take effective action without having to know the total picture.

Skills required:
Exceptional organization, planning and prioritization skills
Impeccable attention to detail
Ability to multitask effectively
Excellent communication (written and verbal) and interpersonal skills
Positive and proactive, able to have fun at work and help others do the same
Flexible, with the ability to prioritise and handle multiple assignments at any given time while maintaining commitment to deadlines
Highly motivated, organized individual who is able to work effectively with minimal supervision
Grace under pressure and the ability to switch gears at a moment's notice

Specific needs
Basic Qualifications:
Several years experience in Sales in the Fashion Industry
Computer proficiency in both Office and Mac, Outlook, Excel, Word, Powerpoint and Internet
Excellent written and fluent spoken English.Russian essential and French and/or Italian a plus.
Contact
Audrey Manes