Senior Creative Pattern Cutter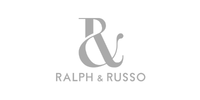 40 Park Street, Mayfair, London
ralphandrusso.com
Company description
Established in London in 2007 by Tamara Ralph and Michael Russo, Ralph & Russo is a luxury superbrand internationally acclaimed as the first British guest member in over a century to be accepted by the Chambre Syndicale de la Haute Couture. Specialising in luxury accessories and couture, the brand is revered for producing designs that are at once feminine, contemporary and perfectly unique.

Beloved by women worldwide, Ralph & Russo is a brand committed to innovation and the values of savoir faire. With design and craftsmanship at its heart, each creation is skilfully designed and directional, commingling art and technology to produce the most extraordinary of pieces.

Available internationally - online and through a network of global boutiques - Ralph & Russo is a magnetic force for the romantic, elegant and empowered woman of today.
Job description
We are currently looking for a Senior Creative Pattern Cutter to lead and support the toiliste team, to ensure all accurate patterns are created to the designers requirements and ensure that the best garments are produced.
Profile
Requirements:
Support the team with creating patterns and toiles which meet the design and technical requirements within the allocated timeframes, monitoring the team's work and making sure this is done accurately and to the highest standard
Mentor the junior and mid level pattern cutters and invest in their training to aid their development to refine their techniques
Create patterns and toiles for more complex designs, coming up with new suggestions and creative ideas on how new products can be developed
Manage and lead the team to ensure high productivity and efficiency whilst maintening a good working culture
Manage the department's work schedule of orders, prioritizing when each should be completed, making sure these are finished within the deadlines set
Maintain the department's archive system, making sure it is up to date at all times
Emsure the lay plan for each pattern is created in the most cost effective way, and encourage the team to work more cost effectively
Develop the block system, whilst ensuring the existing system is correct and in shape
Ovesee all fitting sessions throughout the collection development, feeding back concise and correct information to the relevant people
Keep up to date with the latest pattern cutting techniques and share this with the rest of the team
Undertake any additional work required in the preparation for the show
We are looking for someone with:
Proven ability to manage and lead a team
Excellent problem solving skills
Strong communication skills (communicate clearly and concisely, both orally and in writting)
Ability to work under pressure to meet key deadlines
High attention to details
Proactive, vibrant, spirited and rises to challenges
Highly motivated with the ability to prioritise
Must be a team player who interacts well with colleagues, buidling trust and credibility
Excellent knowledge of the pattern cutting cycle
Successful applicants will be invited to attend a trial day at our Atelier.
Contact
Julian Ramirez